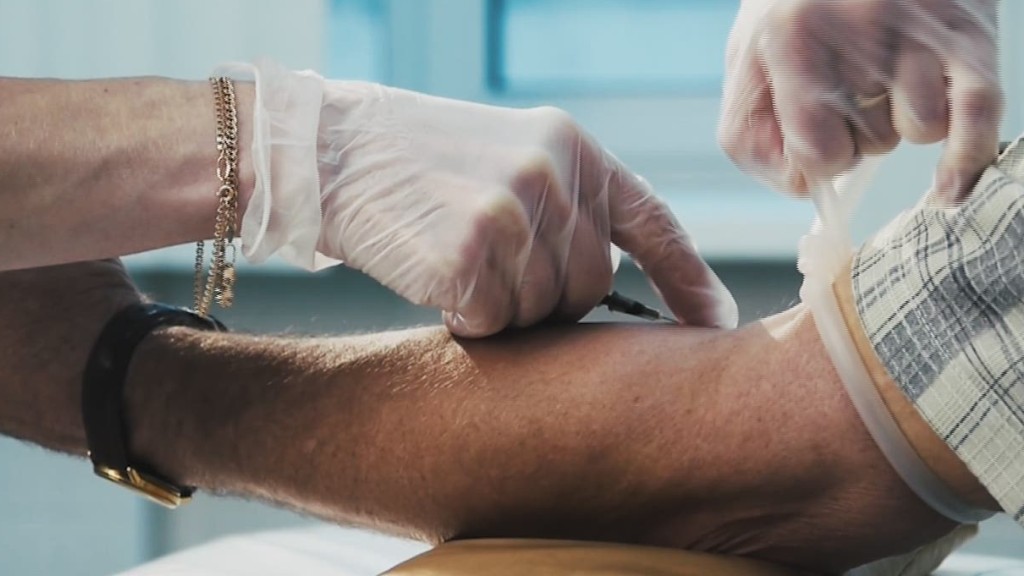 The Wall Street Journal's major take-down of blood-testing startup Theranos is inaccurate, the biotech company has said.
In the report, the Journal spoke to four former employees who cast doubt about Theranos' stated abilities to "quickly process the full range of laboratory tests from a few drops of blood."
The report found that Theranos is able to perform just 15 of its 240 tests using its own equipment. Another 60 of those tests were done with traditional lab equipment, which reportedly required the samples to be diluted -- a controversial tactic that called into question the accuracy of Theranos' test results.
Theranos strongly rebutted the Journal's assertions.
"Today's Wall Street Journal story about Theranos is factually and scientifically erroneous and grounded in baseless assertions by inexperienced and disgruntled former employees and industry incumbents," the company said in a statement.
Founder and CEO Elizabeth Holmes said she was "personally shocked" by the Journal's story, during an appearance Thursday on CNBC's "Mad Money."
The company said it had provided more than 1,000 pages of statements and documents refuting the report's "false allegations." Theranos said the Journal did not mention the facts it provided to disprove "the many falsehoods" in the story, and it instead quoted "competitors and their allies." The company also said the Journal declined the opportunity to compare Theranos' results with competitors'.
"The Wall Street Journal fully stands by John Carreyrou's article about Theranos, which was richly sourced and thoroughly researched," said Colleen Schwartz, a spokeswoman for the Journal.
Theranos has received hundreds of millions of dollars in funding, and is valued at $9 billion. Holmes has stated that Theranos aims to reduce pain, wait times and the cost of blood tests for patients. Yet Theranos has backed off its "few drops of blood" claim, removing it from its website, since the Wall Street Journal began reporting the story.
A company spokesman did not explain the removal to CNNMoney. But in its prepared statement, Theranos said there's no cause for concern.
"Theranos' products and services have proven accurate and reliable for tens of thousands of satisfied customers through millions of tests and experiences and in ongoing review by our various regulators," Theranos said. "We received our first FDA clearance this summer based on the very proprietary systems the story is asserting don't work."
Despite its assertions of transparency, this isn't the first time Theranos has been called to task for being secretive about its testing practices. It commonly cites "trade secrets" when asked how it achieves the results it claims to collect from its tiny blood samples.
The Wall Street Journal cited one example of an Arizona woman whose Theranos results showed higher-than-normal ranges in six different tests. Yet hospital results showed all of those elements in a normal range.
The biotech startup maintained that it is a game-changer, and it will continue to fight the good fight against the status quo in healthcare.
"Stories like this come along when you threaten to change things, seeded by entrenched interests that will do anything to prevent change," Theranos said. "But in the end nothing will deter us from making our tests the best and of the highest integrity for the people we serve, and continuing to fight for transformative change in healthcare."