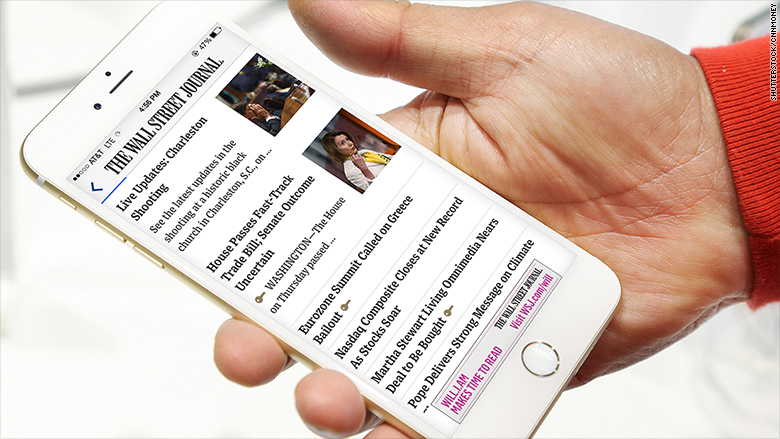 The owner of The Wall Street Journal denied a report on Friday from a rival news organization that hackers had infiltrated its servers to hunt for trading tips.
Bloomberg, citing unnamed sources, reported that a breach of Dow Jones was led by Russian hackers who stole information to trade on.
Dow Jones, which owns the Journal, said it has received "no information" from authorities about "any such alleged matter." The company added that it has "worked hard" to investigate the claims in the Bloomberg report but has been "unable to find any such investigation."
The hackers were seeking sensitive information that included stories being prepared for publication, Bloomberg reported. The probe into the hack began at least a year ago, according to the report.
The FBI in New York is investigating a data breach of Dow Jones, FBI spokeswoman Kelly Langmesser said.
It was not clear who was responsible for the intrusion, according to a separate law enforcement official. The official said despite a media report that the information was stolen to be used for insider trading, investigators have not found evidence of that.
The Securities and Exchange Commission did not respond to a request for comment.
Dow Jones is owned by Rupert Murdoch's News Corp. (NWSA)
Related: A 'second Snowden' leaks to the Intercept
In theory, hackers could profit by buying or selling shares of companies to be featured prominently by Dow Jones publications, which include The Wall Street Journal, Barron's, Dow Jones Newswires and MarketWatch.
For example, shares of a company painted in a negative light could tumble soon after a story is published.
On October 9, Dow Jones disclosed a cyberattack aimed at stealing contact and payment information on roughly 3,500 customers. The company has said it had no information that customer information was stolen and that it is working with law enforcement and a leading cybersecurity firm.
Earlier this year, U.S. authorities accused several individuals of hacking into the servers of news wire companies over a five-year period. They said these Russian-speaking hackers working from Ukraine reaped more than $100 million in gains by trading on unreleased earnings reports from companies like Oracle (ORCL), Caterpillar (CAT) and Boeing (BA).
--CNN's Shimon Prokupecz contributed to this report.