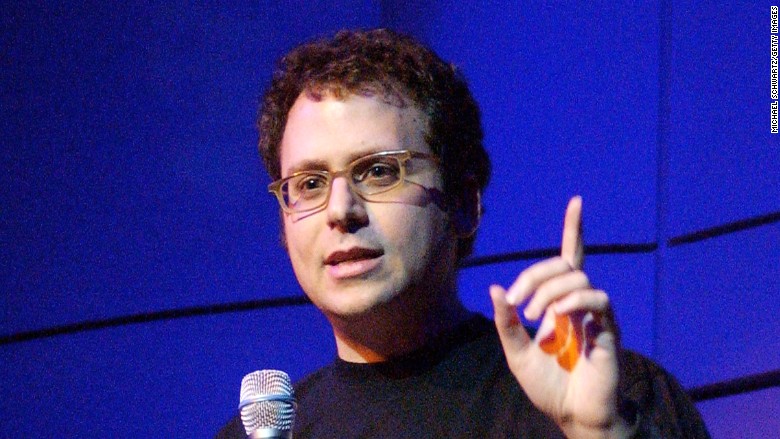 Stephen Glass, the journalist who became so notorious for fabricating stories they made a movie about him, repaid Harper's magazine this week for a story he wrote in 1998.
"I have a vague memory that the magazine paid me approximately $5,000 to $7,000," Glass wrote. "Accordingly, I'm enclosing a check for $10,000 which I hope will repay the magazine with interest. If I am off on the sum owed, please let me know. I will make it right."
The letter was addressed to three people, including Clara Jeffery, who is currently editor-in-chief at Mother Jones magazine. Glass committed another journalistic sin by misspelling her name in the letter as Jeffrey.
"I got the same letter," Jeffery told CNNMoney after going to check her mail. "It appears to be legit."
Jeffery said she was an editor at Harper's at the time when Glass was faking quotes, scenes and plagiarizing other publications in the late 1990s.
Related: BuzzFeed admits it bowed to business pressure and deleted posts
"Repayment does nothing to correct my violation of the readers' and editors' trust. That said, I did not deserve the money Harper's paid me and it should be returned," he wrote.
Glass said he "deeply" regretted what he'd done and was reiterating the sentiments he'd expressed in a letter he'd written to the magazine "years ago."
Related: No one fired at Rolling Stone. Really?
"I promise not to come charging into your lives every decade to apologize," he wrote. "It seems awfully disrespectful to hurt someone and then periodically force them to listen to your apologies."
Glass' vivid writing gained popularity and, during his ascending career at The New Republic, he contributed to numerous publications including Rolling Stone, George and Policy Review. In 1998, his large scale fraud was exposed.
Related: BuzzFeed fires viral politics editor for plagiarizing
Glass' story was the subject of a feature film entitled "Shattered Glass." The movie, which was released in 2003, starred Hayden Christensen as Glass and captured the story of how Glass perpetuated his fraudulent journalism.
That same year, Glass wrote a semi-biographical novel about his experience titled "The Fabulist."
Glass later graduated from law school, but the New York bar refused to admit him as a lawyer. His letter to Harper's came from the California law firm Carpenter, Zuckerman & Rowley.
The letterhead includes, "Stephen Glass, Director of Special Projects. Not an Attorney."
Neither Glass nor the law firm responded to a request for comment.