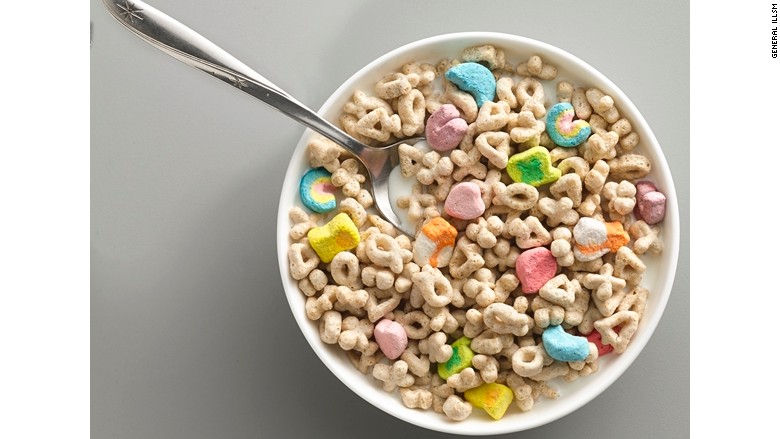 Think Lucky Charms isn't sweet enough? Fear not! General Mills is producing a version of the sugary breakfast cereal that contains nothing but marshmallows.
The extra-sweet version of the cereal will not, however, be hitting store shelves anytime soon. Instead, General Mills (GIS) will give away only 10 boxes as part of a social media contest.
The company posted on its blog that those interested in obtaining a box should post a photo of themselves to Facebook (FB), Twitter (TWTR) or Instagram with an "imaginary" box of Lucky Charms using the hashtag #Lucky10Sweepstakes.
"Lucky Charms is one of the most Instagrammed cereals and these platforms are the right place to ignite and connect to the passion we hear about," said Amanda Hill, Lucky Charms' associate marketing manager, in the blog post.
A quick search of the hashtag yielded many results on each of the three platforms.
The Lucky Charms contest runs Oct. 14 to 18.