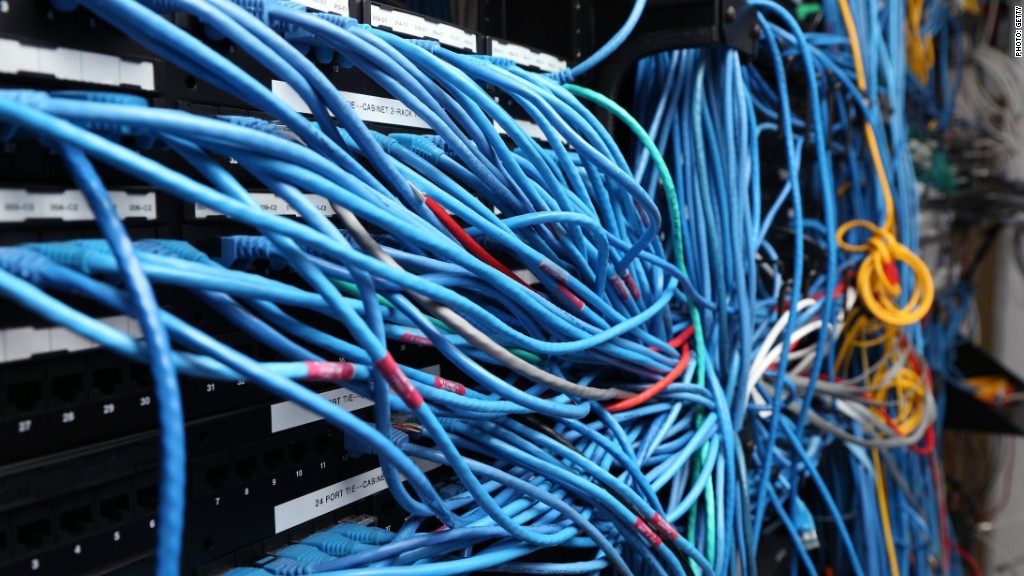 So you want to cut the cord? Search no further. CNNMoney is here to help.
Dropping cable TV can be a tough choice: You'll save money, but you'll have to work harder to watch your favorite programs when you want to see them.
If you decide to take the plunge, know that you're in good company (particularly if you enjoy the company of millenials). Cord-cutting is on the rise: 24% of adults currently don't pay for TV, according to Forrester Research. The figure is even more exaggerated for millenials, and by 2025, the cord-cutting group is expected to include half of all adults under the age of 32.
Here's what you need to know if you're interested in ditching your cable TV:
First things first
When you call your cable company, make sure an Internet-only plan is the cheapest package it has to offer. Sometimes, cable providers incentivize customers to keep their TV subscriptions by making "double play" or "triple play" phone-Internet-TV bundles cheaper than any single option -- at least for an introductory period.
And if you have multiple cable providers in your area, you're in luck! Play "Let's Make a Deal" and see which company has the best offer.
You might just get an offer you can't refuse and keep TV after all (or at least get a better deal on an Internet-only plan).
Equipment
You'll need a few items to replace your cable box ...
TV: Since you're dropping your cable subscription, we assume you already have a television. You don't need one to cut the cord, if you don't mind watching programs on your computer or phone. But today's TVs are super cheap, and they offer the cheapest way to watch TV shows: old-fashioned over-the-air signals.
Antenna: To watch free TV, you'll need a digital antenna (the modern equivalent of rabbit ears), which can be had for as little as $20. TV antennas are notoriously fickle, and choosing the best one is more of a game of trial and error than a science (check out The Wirecutter's excellent explanations and recommendations).
The downside of a digital antenna is that you only get live, broadcast programming. No DVR. No cable shows.
DVR: The good news is that you can buy a DVR. TiVo (remember TiVo?) offers a $50 DVR for cord-cutters, but it requires a $15-a-month subscription. There are other, cheaper subscription-free DVRs, but they lack TiVo's niceties like on-screen channel guides.
Streaming video box: If you want more than just broadcast TV, you'll have to spend some money on a streaming video subscription service (more on that in a minute).
If you already have a "smart" TV, you're in luck -- they come souped up with apps, such as Netflix, pre-installed. Just sign up for a streaming video subscription, and you're ready to go. If you have a "dumb" TV, don't fear! There are a dozen or so options to choose from that will make your TV smart -- some are dirt cheap.
By far the cheapest option is to plug your laptop into your TV with an HDMI cable. But it's a cumbersome process (you might even have to -- gasp! -- get off the couch). But you can get a Google Chromecast for $35, an Amazon Fire TV Stick for $40 or a Roku Streaming Stick for $50, which will let you watch just about anything on your TV with a tap on your smartphone. More powerful, feature-rich streaming boxes, such as the Roku 4 or the new Apple TV are also good options, but they'll set you back at least $130.
Apps and services
Unless you just want free, over-the-air TV, you're going to need some streaming video subscriptions.
Netflix: It's the biggest for the reason. It's just $10 a month, and it's by far the easiest to use. It also has an amazing recommendation engine and Emmy-winning original programming.
Amazon: If you're already an Amazon Prime subscriber, Amazon includes Prime Video as part of your membership. It rivals Netflix in terms of its content, and it also allows you to rent or buy TV shows and movies.
Hulu: For $8 a month, you can get all ABC, NBC and Fox shows the day after they air. Many cable shows are available the next day as well. For $12 a month, you can get all the same programming without commercials.
CBS All Access: The big Hulu holdout is CBS. If you want to watch CBS (live or on-demand), it'll cost you an extra $6 a month.
HBO Now: You no longer need a cable subscription to watch HBO. $15 a month will get you online access to HBO shows, movies and on-demand episodes. Showtime has a similar service for $11 (or $9 a month combined with Hulu).
SlingTV: You'll get a couple dozen cable and broadcast stations (including CNN!) that you can watch live for $20 a month. Some -- but not all -- have on-demand options. It's also the only way to watch AMC without a cable subscription, if you're a "Walking Dead" or "Better Call Saul" fan.
PlayStation Vue: For $50 a month you'll get 53 channels, including CBS, Fox, NBC, Bravo, CNN, Comedy Central, the Food Network, MTV, Nickelodeon and TNT. But you'll need a PlayStation.
Sports: You can watch out-of-market baseball, hockey and basketball games with subscriptions to the leagues' various apps. Football is trickier -- the NFL sells a $100-a-year subscription that lets you watch games after they air. DirecTV has a streaming Sunday Ticket service to watch live games starting at $200 a year, but you have to live in a location where DirecTV isn't available.