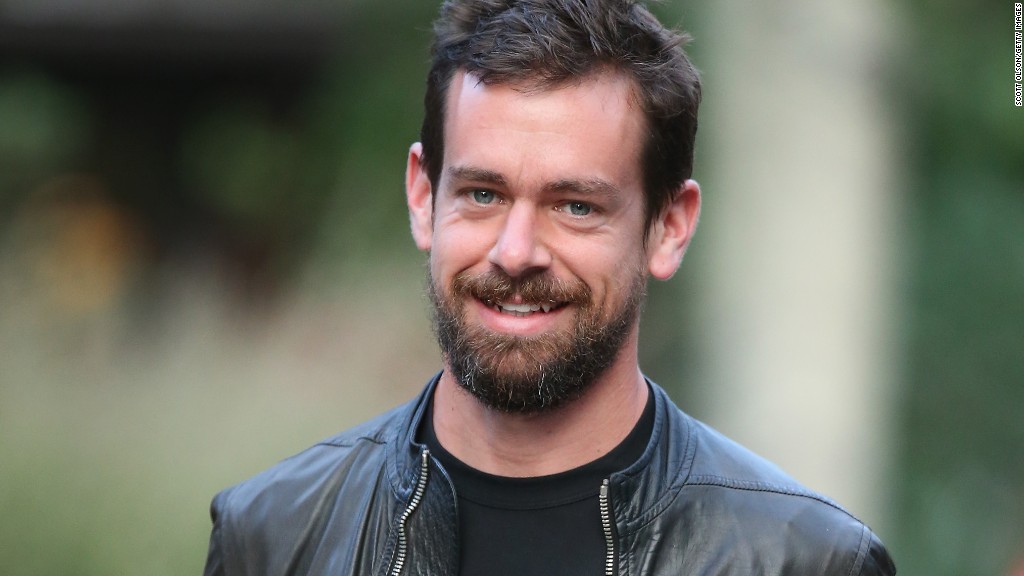 Twitter's new executive chairman won't be making as much money as he did while working for Google. But it could still wind up as being a pretty impressive pay package of about $36 million.
Omid Kordestani, who left his job as Google's chief business officer earlier this week to join Twitter, will receive an annual salary of $50,000, according to an SEC filing from Twitter Friday morning.
Kordestani will also receive an options grant to buy 800,000 shares of Twitter (TWTR) and a one-time stock award of an additional 400,000 shares that will vest based on whether the company meets certain performance targets over the next few years.
Twitter's stock is currently trading around $30 a share. So at that price, Kordestani's potential stake of 1.2 million shares are worth about $36 million.
That's a nice chunk of change. But it's actually a huge pay cut from what Kordestani received from Google last year.
Related: Twitter just hired Google's $130 million man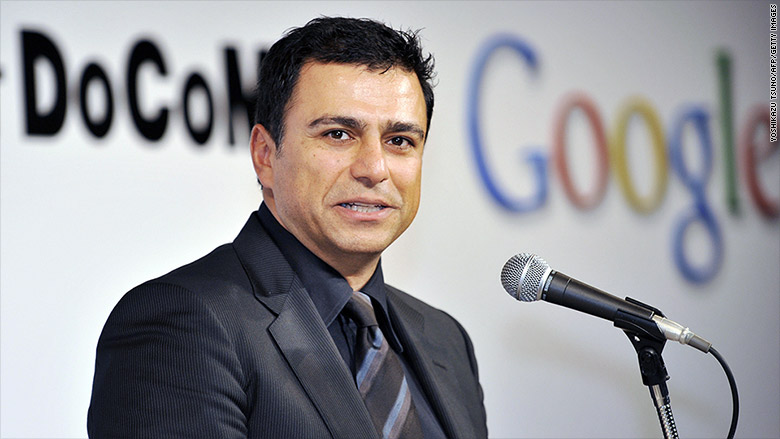 Kordestani (above) was one of Google's first employees. He left in 2009 and returned in August of 2014.
According to Google's annual proxy filing for 2014, Kordestani received nearly $130 million in compensation last year. That made him Google's highest-paid employee.
Kordestani received a prorated annual salary of $236,500, a bonus of $6.5 million and stock awards worth more than $123.5 million.
Based on last year's prorated salary, it seems fair to assume that at a bare minimum, Kordestani likely made about $500,000 for his 10 and a half months work at Google this year as well even without a pay raise.
It's not clear what will happen to Kordestani's Google stock compensation though.
But his hire was definitely a bit of a surprise in Silicon Valley. Kordestani's return to Google was widely hailed as a great move for Google, which is now a part of a larger parent company called Alphabet (GOOGL).
Related: Twitter cuts 8% of its workforce
Kordestani was dubbed "the soul of Google" in a story by Re/Code last year. And Kordestani, along with new Alphabet/Google CFO Ruth Porat, also won raves from analysts for how both handled the company's last earnings conference call in July.
Kordestani will have a big role in the day-to-day operations at Twitter since he is an executive chairman. He is expected to work closely with new permanent CEO Jack Dorsey.
And Twitter may rely on Kordestani even more now that the other company Dorsey runs -- mobile payments startup Square -- has just filed to go public.