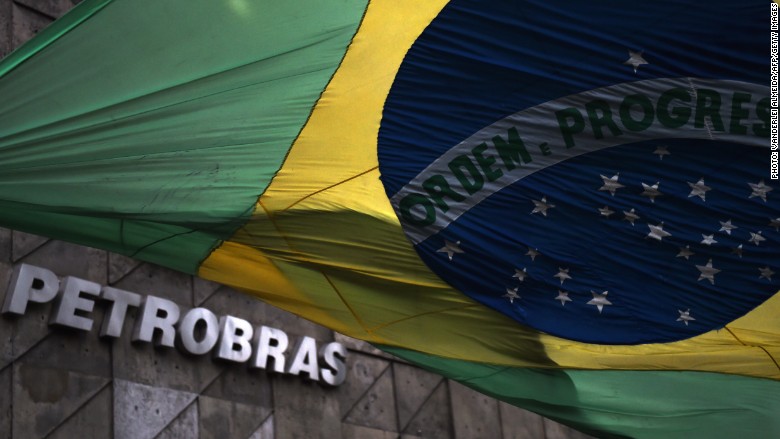 American investors keep getting burned in Brazil.
Billionaire hedge fund manager Michael Novogratz -- a big name on Wall Street -- lost $100 million from his bets in Brazil in August and September, according to an investor in the fund.
Novogratz announced last week he's closing the money-losing macro hedge fund at Fortress Investment Group and leaving the firm by the end of the year.
Novogratz had bet that Brazil's central bank would cut its interest rate to boost economic growth. Instead, the bank has only raised its benchmark interest rate in an attempt to tame inflation even as the country slipped into a deep recession.
The fund gained attention in the investing community with Novogratz behind the fund's wheel. It was widely considered the firm's flagship, even though it represented only 3% of Fortress' $72 billion assets under management.
In a statement issued through Fortress, Novogratz said the past two years were "extremely challenging" and he no longer believed the fund could achieve its goals. The statement did not mention Brazil. The Wall Street Journal first reported Friday why the fund closed.
Related: Gates Foundation sues Petrobras
Novogratz is the latest victim in a string of big American investors -- so-called "smart money" -- who got hurt by Latin America's largest economy and its corruption-fueled recession.
In September, the Bill and Melinda Gates Foundation Trust, and their investing partners, sued Brazil's government-run oil company, Petrobras.
The Gates Foundation Trust didn't specify how much it is seeking from Petrobras, but in court documents the trust's attorney said it had lost "tens of millions" from its Petrobras investment. The foundation declined to comment.
Pension funds in New York City, Idaho and Hawaii have sued Petrobras. The city of Providence, Rhode Island, is part of a class action against Petrobras seeking $98 billion in repayment.
Petrobras is reeling from a corruption scandal that began unraveling over a year ago. It involved paybacks to politicians and company executives from contractors who charged large sums for construction projects. Petrobras said earlier this year it lost $2 billion just from bribes.
The scale of the scandal has engulfed Brazil's economy and pushed Brazil's president, Dilma Rousseff, to the brink of impeachment. Rouseff is also the chairperson of Petrobras.
Petrobras' stock has lost 58% of its value over the last 12 months. Several Petrobras officials have already gone to jail for money laundering and accepting bribes. Brazil's stock market index Bovespa is down 15% over the same time -- few, if any, investors have escaped Brazil without taking losses.
Related: Brazilian protesters call for president's impeachment
Not that long ago, American investors were lured to Brazil.
Boosted by a booming economy in the 2000s, millions of Brazilians rose out of poverty and the country briefly surpassed Great Britain as one of the world's largest economies.
But now unemployment is rising fast, Brazil's currency, the real, has tanked and the country is a textbook example of political instability.
Commodity prices have also fallen steeply in the past year, pushing down economic growth across Latin America. And oil exports are a major part of the Brazilian economy.