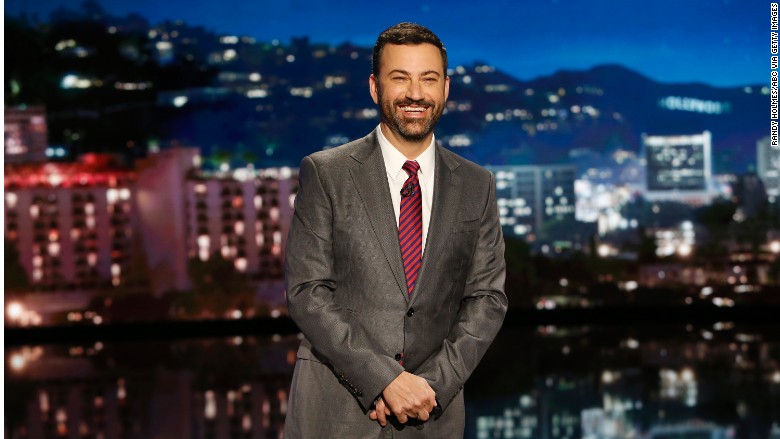 Donald Trump abruptly canceled his appearance on "Jimmy Kimmel Live" on Tuesday night.
The GOP frontrunner backed out of the show on Tuesday morning, but his campaign said he'll reschedule.
"Due to a political obligation, Mr. Trump is rescheduling his appearance and looks forward to being on the show in the next few weeks," a Trump spokeswoman said.
On Monday Kimmel kicked off a week of shows from the Brooklyn Academy of Music in Brooklyn, New York.
His first guests were Bill Murray and ballerina Misty Copeland, who taught Kimmel and his sidekick Guillermo how to dance ballet.
Related: Jimmy Kimmel on late night's shift to NY, Trump, and Leno's real name
Trump has already appeared with Kimmel's late night rivals, Jimmy Fallon and Stephen Colbert, earlier this fall.
During an interview with CNNMoney on Sunday, Kimmel was excited about having Trump on the show saying that he was not going to interview the candidate.
"I'm not interviewing him," the host said. "It will be in studio, it'll be live, and it'll all make perfect sense when you see it."
Trump's appearance was going to be another in a flurry of presidential candidates who have appeared on late night TV.