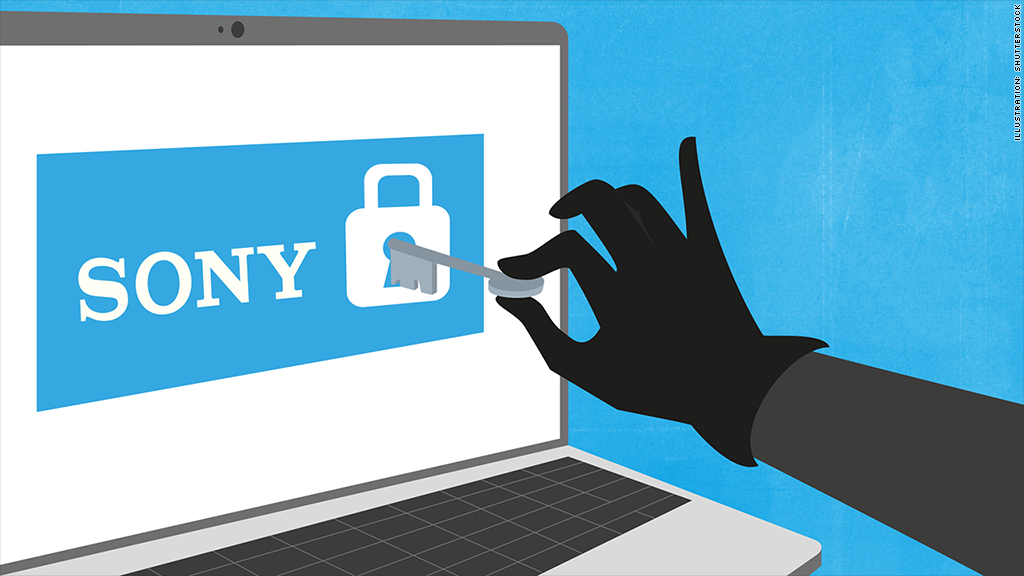 Eleven months after falling victim to a catastrophic hacking attack, Sony Pictures has settled a class action lawsuit filed by employees who feared identity theft.
The movie studio will pay almost $8 million, much of it to lawyers, but also to current and former employees who suffer damages or need fraud protection services.
Several suits were filed in the immediate aftermath of last winter's cyber-attack. Personal data from thousands of employees was reportedly compromised along with private emails from celebrities and executives.
The suits were combined into a single class action case. A settlement was reached on Monday. It is now awaiting court approval.
The agreement was "mutually agreed upon with the plaintiffs and is an important, positive step forward in putting the cyber-attack firmly behind us," Michael Lynton, the studio's CEO, said in a memo to staff on Tuesday.
Related: Sony: Hack so bad, our computers still don't work
Lynton said the proposal extends existing credit and fraud monitoring for employees for two more years.
The studio "has emerged from the cyber-attack a stronger company with a smart and strategic vision for the road ahead," he wrote. "We are looking forward, not back, and we are confident and optimistic about our future."