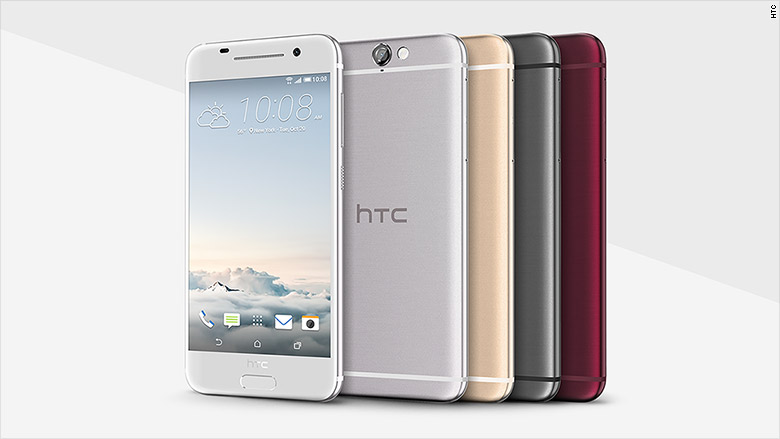 Hey, does this look familiar to you?
HTC has introduced a smartphone with a flat aluminum back, curved edges, antenna break lines near the top and bottom and a camera that bumps out very slightly at the top. It has a speaker grille and a headphone jack on either side of the power port on the bottom.
The new HTC One A9 smartphone is a dead-ringer for the iPhone 6S in virtually every way -- except for its price tag. It costs just $400, compared to the iPhone's $650.
HTC said it was a coincidence that the new One A9 follows the same design guidelines that the iPhone (and to a large degree the Samsung Galaxy S6) hold to.
"We've gotten that feedback before, but it wasn't intentional," said Drew Bamford, head of HTC's creative labs. "We view the fact that a competitor reached the same conclusion that we did as an affirmation that we are right about where this space is going."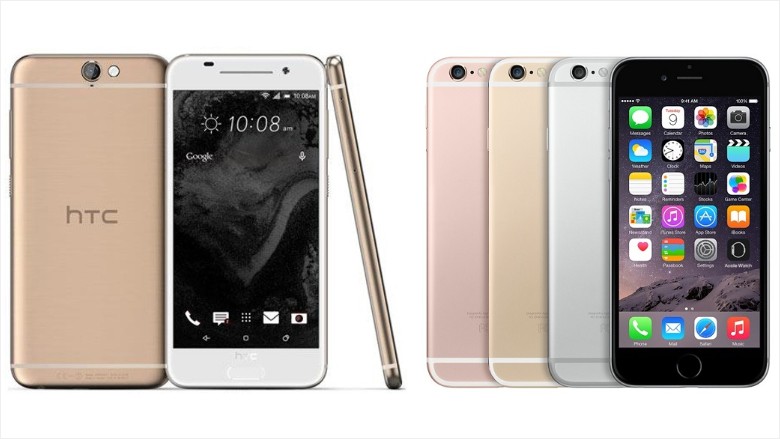 HTC was the first Android smartphone maker, and it enjoyed early success in the smartphone space. But it has struggled mightily lately as Samsung, Apple and a host of Chinese smartphone makers have passed it by.
Its flagship HTC One M line of smartphones has received mostly positive reviews. But its thicker profile scared off some customers, and its signature dual front-facing stereo speakers failed to win over many potential buyers.
There is still a segment of customers that will want the high-end features and quality of the M-line, Bamford said. But he noted that the new A-line was built for the vast majority of smartphone customers who are looking for something a little more balanced: A phone that's thinner, more stylish and customized to their everyday needs.
It has a more run-of-the-mill processor, just a decent amount of memory and a pretty tiny battery. But it's light, has a fingerprint sensor, quick charging technology, a better-than-average camera (on paper, anyway), and it's the first third-party phone to ship with Google's new Android Marshmallow operating system.
HTC also said that it put a lot of focus on the headphone jack, promising better-than-CD audio quality.
That used to be a decent amount of phone for $400. But Motorola and OnePlus set the price bar so high (or low, depending on how you look at it), that the $400 price tag seems a bit steep. The Moto X Pure Edition is a true flagship phone that costs $400, and the excellent OnePlus 2 can be had for $329.
The HTC One A9 can be pre-ordered from HTC.com on Tuesday, and it will go on sale in November.