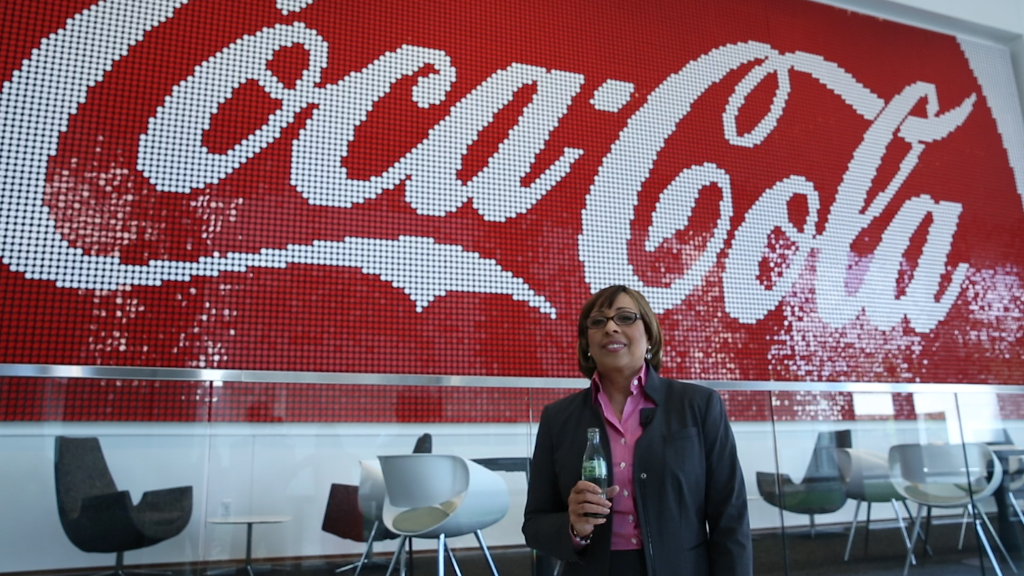 Bad news for Coca-Cola.
The strong dollar took a big bite out of the company's overall sales in the third quarter. And Diet Coke continues to lose ground in the soda wars.
Coke reported a 5% drop in revenue. Sales would have been up if not for currency fluctuations. Profits did top forecasts. But Coke's was only slightly higher.
That's because Coke has a much bigger problem than the dollar.
Diet Coke's volume -- i.e. the number of cases of soda shipped to retailers -- is plunging around the globe. Volume was down 8% in the quarter. That follows steep declines for the brand in the first and second quarters as well.
Diet drinks have become a sore spot for many beverage companies. There are concerns that the artificial ingredients in them make them less healthy than they appear.
Pepsi has taken action, announcing earlier this year that it would stop using the sweetener aspartame in Diet Pepsi. But Coke continues to use aspartame.
Related: FTC says Coke and Pepsi can keep using the word 'diet'
Diet Coke also seems to be hurt by the fact that Coke has a similar no-calorie drink that is doing better: Coke Zero's volume was up 8% in the quarter. Coke Zero also has aspartame.
The latest results for Coke show that Coke still faces a rough road ahead.
CEO Muhtar Kent said in a statement that the company is doing what it can to "restore momentum" but added that it is still a "challenging macro environment."
Coke's stock has been flat this year and has lagged rivals Pepsi (PEP) and Dr Pepper Snapple (DPS) for the past few years.
The company has been investing heavily on new products, such as juice, tea, bottled water and milk, to try and increase sales.
Related: Diet Pepsi gets rid of aspartame
Coke also has taken stakes in energy drink maker Monster Beverage (MNST) as well as K-Cup coffee king Keurig Green Mountain (GMCR).
Coke is partnering with Keurig on a new machine called the Kold, which lets people make their own carbonated drinks at home like SodaStream.
The company also made a big move in its personnel ranks recently too.
Coke promoted James Quincey, the president of its Europe group, to COO in August.
This potentially puts Quincey in line to one day take over for Kent, who has faced immense pressure from shareholders to boost the company's performance.