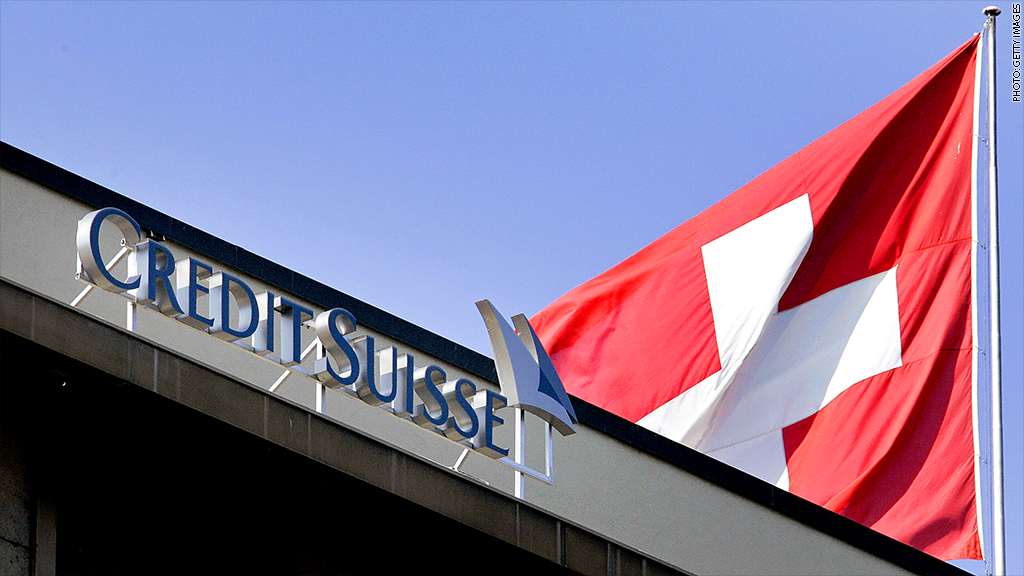 Credit Suisse's new chief executive is shaking things up, announcing plans to raise $6.3 billion in fresh capital after the bank reported another round of disappointing quarterly results.
The Swiss bank also announced Wednesday a plan to scale back its investment banking operations and reshuffle its top brass.
The bank will seek to cut costs by $3.7 billion before the end of 2018 by simplifying operations and "right-sizing" the bank's London office, a euphemism often used to describe job cuts.
It's been only a few months since Tidjane Thiam stepped into the top job at Credit Suisse (CS), and the changes offer a first look at his ideas for the firm.
The bank reported revenue of 6 billion francs ($6.3 billion) for the third quarter, an 8% decline from the same period last year. Net income suffered a steeper 24% decline.
The firm's investment banking division was among the hardest hit, with a pre-tax loss of 125 million francs ($130 million) in the third quarter, a sharp decline from 516 million francs ($540 million) earned over the same period last year.
Credit Suisse shares were trading 3% lower in Europe.