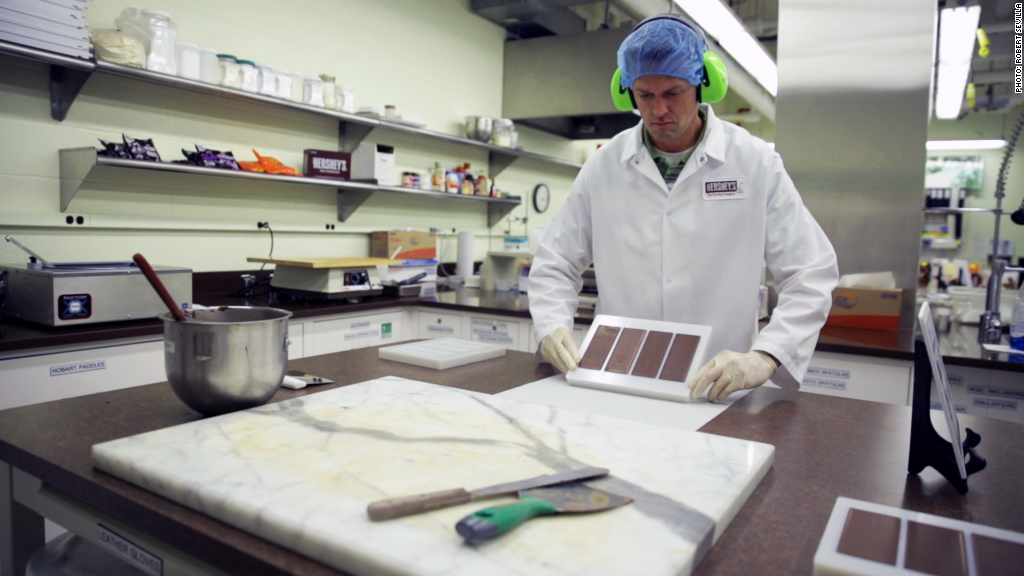 The Hershey Company has unveiled a new product called "Kisses Deluxe" that is sure to please chocolate lovers.
The candy is a Hershey's Kiss with a roasted hazelnut at its core, according to the product's website. It also features "creamy layers and delicate crisps."
The candy, which is twice the size of a regular Hershey's Kiss, will be available in three-piece and four-piece bags, a 15-piece pouch, and boxes of 20, 50 or 75 chocolates.
Some chocolate fans on Facebook greeted the announcement with glee.
"These sound amazing! The hunt is on to find some today!" wrote Facebook user Christine Rush.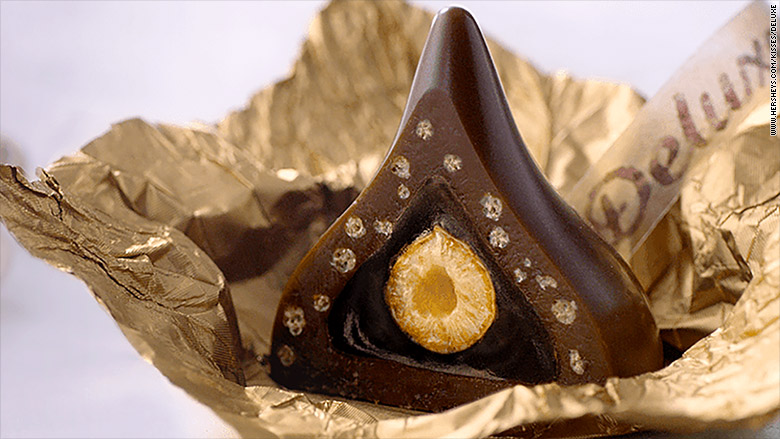 Some Facebook (FB) fans, however, pointed out the similarity between the new product and Ferrero Rocher chocolates -- a hazelnut within a wafer and chocolate.
"Ferrero Rocher knock-off?? It seems like the same thing ... Why is Hershey's doing a copy cat?" said Facebook user Tonya Skaggs.
Other fans on Facebook, however, didn't seem to be bothered by the similarities.
"I don't care if it does copy Ferrero Rocher, I love those but they are really expensive," wrote Facebook user Sandy Gurley. "Hopefully these new Hershey chocolates are much cheaper!!"
The Kisses Deluxe website does not mention how much the candy will cost.