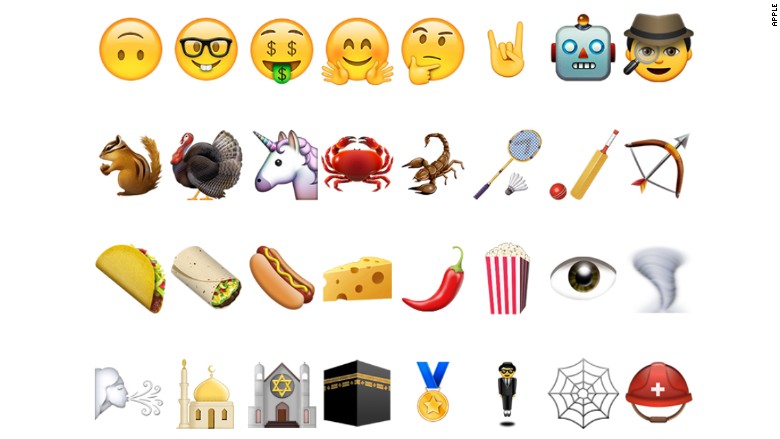 If you've been itching to text your mom a sad lion, Tweet a taco or email your significant other a unicorn, the wait is over.
Apple released an update to its mobile operating system on Wednesday.
The hotly anticipated (by emoji nerds) iOS 9.1 includes more than 150 new emoji characters. There's a burrito, a middle finger, new happy faces and a robot. There are religious buildings, a realistic squirrel and turkey, and a giant hunk of cheese.
Another new addition in iOS 9.1 is just for iPhone 6S users. Live Photos, Apple's photo-video mashup feature, will attempt to fix the second biggest complaint users had. The feature will automatically detect when the phone is raised so it doesn't record feet or floors at the beginning and ending of the three-second videos.
Live Photos still cannot be exported as GIFs, which is the number one complaint about the feature.
iOS 9.1 also includes bug fixes, stability improvements and security patches. To update, go to Settings -> General -> Software Update.
The Unicode Consortium, the organization in charge of the emoji standard, previously added skin tone options for a number of people emojis. Now it's deliberating on which emojis to add next year. Early contenders include an avocado, a selfie hand, a tumbler of whiskey and a shark.