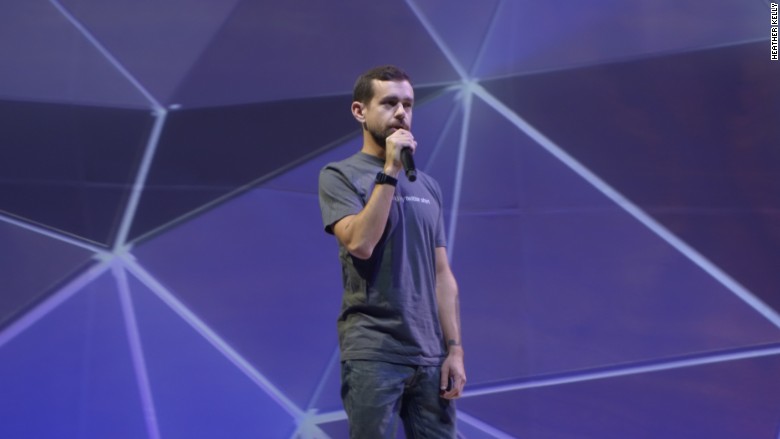 Jack Dorsey kicked off his first big public appearance as Twitter CEO with an apology to developers.
"Somewhere along the line, our relationship with developers became a little bit complicated," said Dorsey at the Twitter Flight developers conference. "We want to make sure we have a great relationship with our developers, an open and honest and transparent relationship."
The company alienated third-party developers back in 2012 when it cut off their ability to build apps on top of Twitter.
Dorsey said Twitter's strength is that it empowers dialogue, specifically calling out the hashtags associated with Black Lives Matter and I Look Like an Engineer.
"Most importantly, [Twitter] stands for something, it stands for freedom of expression," said Dorsey. "And we will not rest until that's recognized as a global, fundamental human right."
In June, Twitter (TWTR) drew criticism when it cut off developer access to Politwoops, a tool that saved politicians' deleted Tweets. Dorsey said Twitter would reach out to transparency groups like Politwoops, but didn't say whether they would restore access for that particular service.
The brief talk was Dorsey's first major public appearance since being named Twitter CEO two weeks ago. The earnest apology and embracing of the site's more noble uses could set the direction for Dorsey's Twitter.