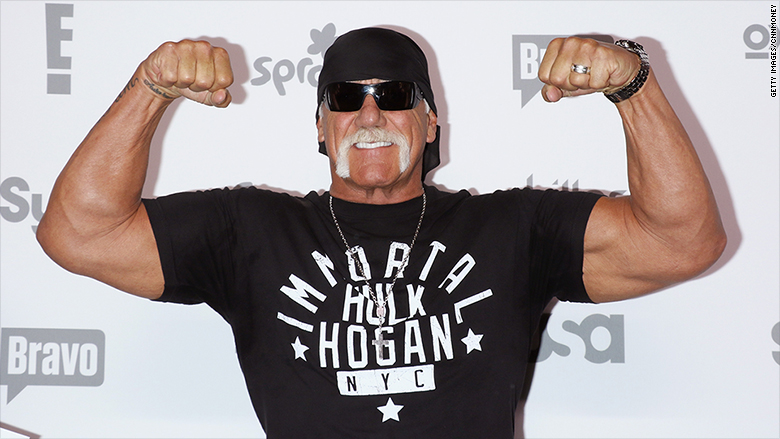 Hulk Hogan has been given the legal go-ahead to investigate Gawker employees' computers, emails and text messages -- a highly contentious ruling that Gawker's attorney says has "no basis in law or fact."
Circuit Judge Pamela Campbell issued a nine-page ruling on Wednesday stating that Hogan was entitled to a "forensic inspection" of Gawker staffers' private data due to his suspicion that they orchestrated the leak of a racist rant he made on a private sex tape. It would give the plaintiff unprecedented access to the defendant's private material and information, Gawker's lawyer says.
Hogan, whose real name is Terry Bollea, is suing Gawker for $100 million on the claim that the media company invaded his privacy by publishing an excerpt from a sex tape he made with his friend's wife. In July, Hogan also accused Gawker of leaking an excerpt of him making a racist rant to the National Enquirer and Radar Online. "I mean, I am a racist, to a point," Hogan says at one point during that excerpt, before using the "N" word.
Related: Hulk Hogan: 'I'm not a racist'
National Enquirer and Radar Online have stated publicly that they did not obtain the leak from Gawker. Nevertheless, Judge Campbell is allowing Hogan's legal team "limited discovery" in order to determine "whether or not this serious allegation is true."
The order would give Hogan's team the right to search Gawker employees' computers and phones for a variety of words and terms, including "Hulk Hogan," "racist" and "DVD."
Gawker attorney Michael Berry called the order "literally unprecedented" and said that they would appeal before Campbell's order goes into effect next month.
Related: More Hulk Hogan sex tapes in Gawker case
"This order should send a shiver down the spine of all media companies and anyone who believes in the free press," Berry said. "It says that a court can confiscate all data in a media companies' computer system based on nothing more than a baseless hunch and accusation. It then gives a litigant all reporters' and editors' data that mentions his name and a long list of other names. This order is an affront to the First Amendment."
The initial suit against Gawker has been delayed until at least March of next year.