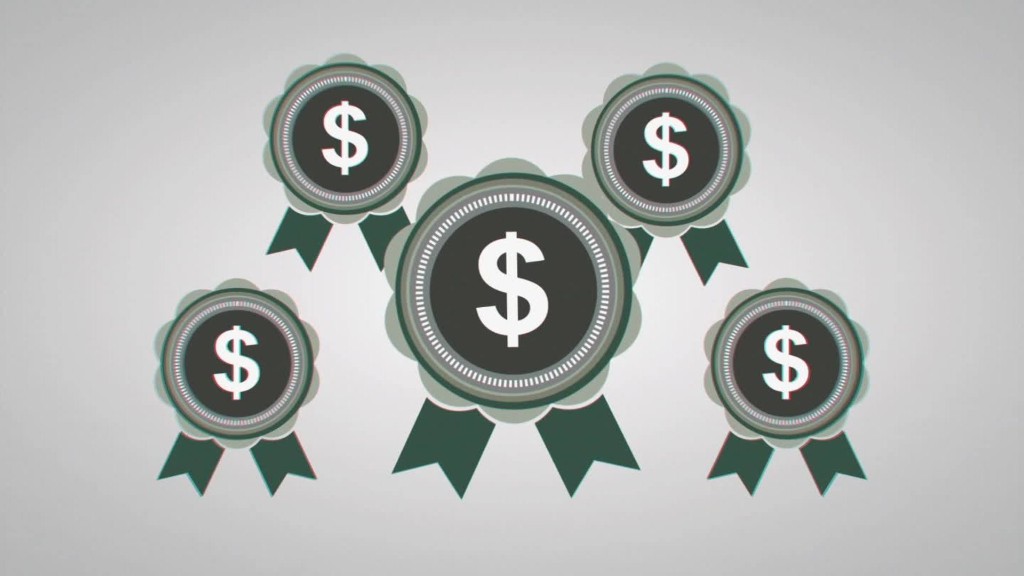 Europe's top central banker Mario Draghi could give markets an early Christmas present.
The president of the European Central Bank said Thursday that the bank was examining new ways to tackle deflation and get the economy moving again, and could act as early as its next meeting on Dec. 3.
Steps the ECB could take in six weeks' time include cutting interest rates on deposits even deeper into negative territory, or increasing the size and scope of its program of quantitative easing -- printing money to buy government bonds and other assets.
"Further lowering of the deposit facility rate was discussed. It is one of the instruments... that I referred to when I said all instruments had been discussed," said Draghi. "There was no explicit preference towards one instrument or another, all of them were considered."
He was speaking after the central bank decided to leave interest rates unchanged, and to keep buying assets at a rate of 60 billion euros ($67 billion) a month at least until September 2016.
"Our approach at today's meeting was not wait and see, but work and assess," he said at a news conference.
A few members of the bank's governing council had hinted at "the possibility of acting today" but it wasn't seriously discussed, Draghi added. The ECB wanted to conduct a more thorough analysis of the factors that are depressing prices before acting again.
Draghi is clearly worried about the impact of a prolonged period of very low inflation, and a sharp slowdown in emerging markets, on the fragile European recovery.
Related: China slowdown is already hurting Europe
Investors took Draghi's statement as a strong signal to sell the euro, sending it down by about 1.5% against the dollar to new daily lows.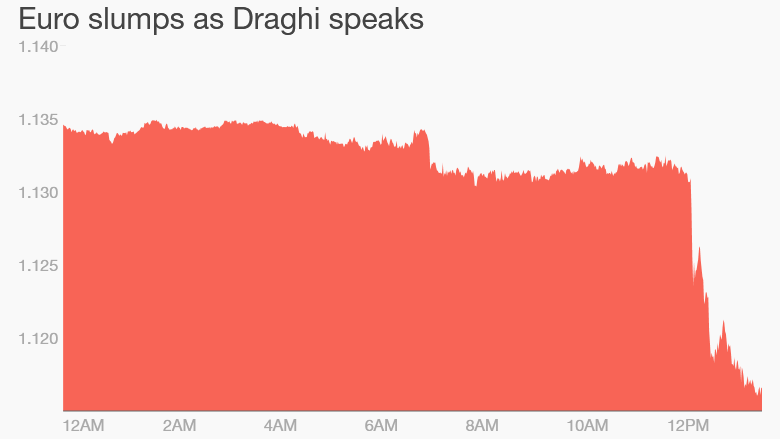 "Moving forward, the euro may be exposed to more downwards pressure as investors increase bets on more quantitative easing," noted FXTM research analyst Lukman Otunuga.
European stock markets cheered, with the main indexes in Germany and France gaining 2%.