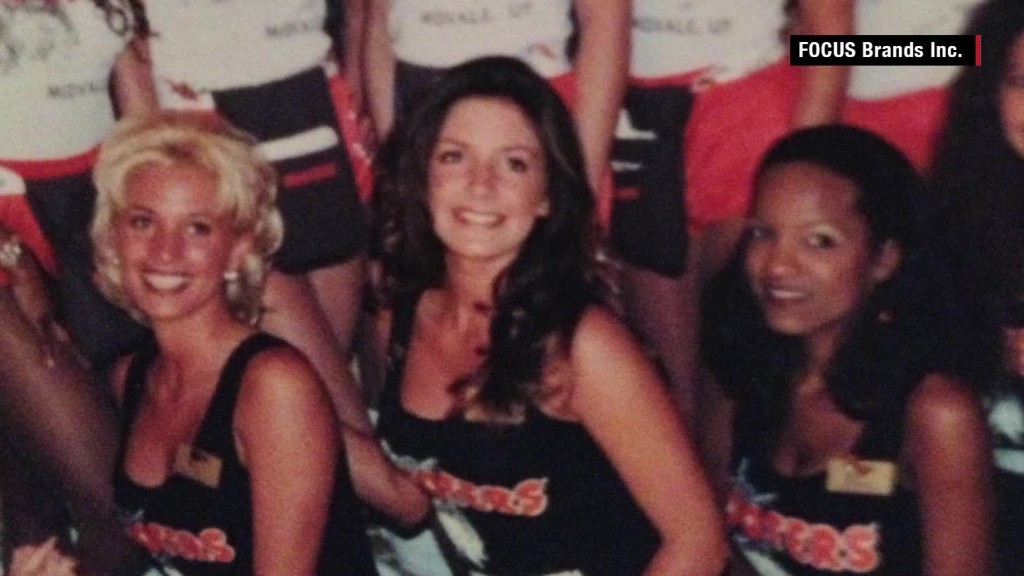 Businesswoman Kat Cole knows what it takes to succeed in a boy's club. It's one of the reasons she thinks Hillary Clinton would be an effective president.
Cole started out as a Hooters waitress, rising quickly in the food industry to become president of Cinnabon in her 30s.
"I'm probably most in Hillary's camp right now," Cole told CNN's Poppy Harlow. "I truly believe she has the connections and the experience and the influence to get things done."
Cole says she is "so tired of the freaking email conversation" surrounding Hillary, echoing the fiery words of Democrat Bernie Sanders from the CNN debate, where he said people are sick of hearing about Clinton's "damn emails." Cole hopes the focus shifts to what she calls the real issues.
But Cole does worry about Clinton's struggles to connect with large crowds.
"I appreciate how difficult it is to balance that approachable, likeable -- this is really me, with having to put on a game face," Cole said.
Related: Wall Street has made Hillary Clinton a millionaire
Cole always makes it a point to talk to servers
Cole spends a lot of time thinking about what Americans want.
After her success at Cinnabon, leading the brand to over $1 billion in annual sales, she was elevated to be group president of Focus Brands, which owns Cinnabon, Auntie Anne's and Carvel, among other food franchises.
Her secret to great leadership? Always talk to servers and staff. Cole typically asks two questions when she meets staff: What gets thrown out most days? And what do people ask for that we don't serve?
"If we consistently say no, maybe that is a market opportunity or service opportunity or merchandising opportunity," says Cole, who is now 37.
In fact, Cole says she sometimes even looks through the trash can at store locations to see what consumers throw away.
"If you are able to follow the consumer experience to what they are literally discarding -- which isn't translatable to literally in all industries -- but you could find a way, what you are getting at is what are you providing that the consumer does not value," she advises.
Products like Cinnabon are an 'indulgence'
Under Cole's leadership, the company has had a lot of creative wins such as marketing Cinnabon vodka and Cinnabon air fresheners and even pushing smaller portion sizes.
But the company has come under increasing criticism for its high-calorie offerings. The classic Cinnabon has over 800 calories.
"Tell the world that you are an indulgence," says Cole. "And that's what we do."
The brands are also expanding rapidly internationally. Saudi Arabia now has over 130 Cinnabon stores alone, says Cole.
Related: The 'lean in' stock exchange that's winning on many fronts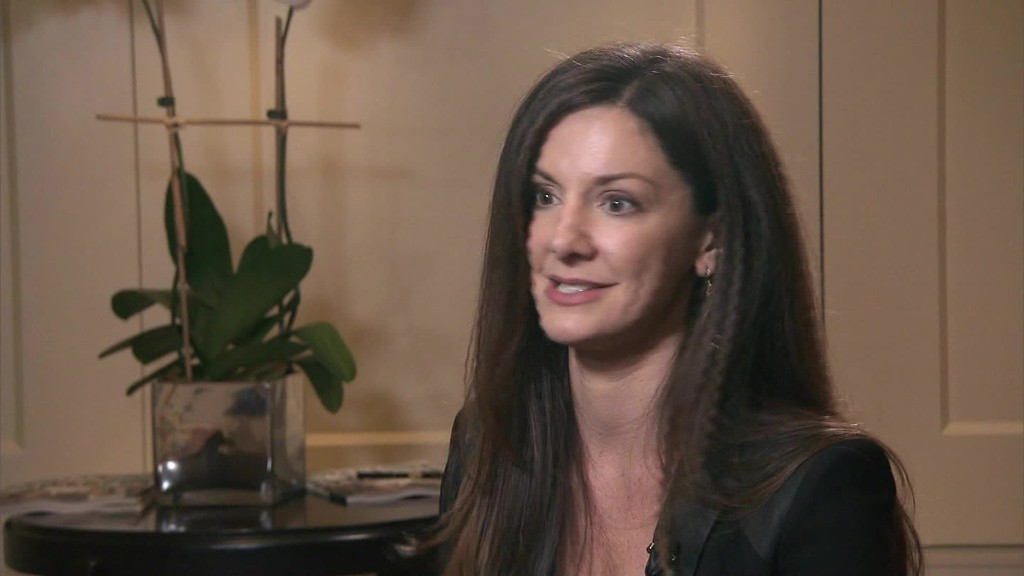 A $15 minimum wage is not the answer
Lots of people still ask Cole about her time as a Hooters waitress.
"So many executives started in restaurants. In fact, I think it is still 50% of Americans, their first job was in the food business," she says, noting that it's a job that really teaches you to be humble and to understand customers.
The heated debate over the minimum wage in America is one of the most difficult challenges Cole and many other restaurant and retail executives face today. She understands both sides.
"There is also a capitalist argument to be made for higher wages," she says. If you pay better, you attract better talent and keep workers longer.
But, she adds, "the answer is not $15 an hour tomorrow." Cole says she has a "deep desire to be involved to be a part of the conversation."