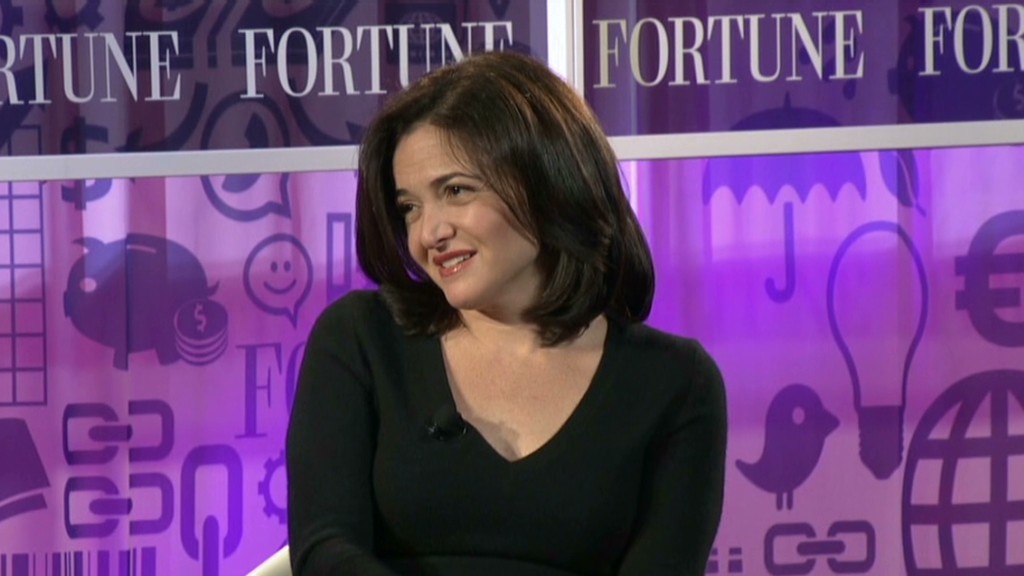 Congressman Paul Ryan is only willing to become House Speaker if he can balance that with his role as husband and father.
Sheryl Sandberg thinks that's great.
The Facebook (FB)chief operating officer gave Ryan the "Lean In Award of the day" Wednesday.
Ryan became the face of the modern American dad when he laid out his conditions to be speaker.
"I cannot and will not give up my family time," Ryan said Tuesday, noting that his kids are "are in the formative, foundational years of their lives."
In a post on her Facebook wall, Sandberg gave him a huge endorsement. She praised Ryan for making his children a top priority by "saying he worries how becoming House Speaker would affect his children."
Related: Humans of New York creator: Try working less
Sandberg faces backlash
Sandberg's award immediately ignited controversy. She is defending her decision.
The post received over 30,000 likes -- even more than Sandberg's recent post praising actress Jennifer Lawrence for speaking out about how ridiculous it is that female actors are paid less in Hollywood.
But it also got over 1,500 comments, many of which questioned how Sandberg could say Ryan was a champion of American families when he is against requiring employers to provide paid leave for parents.
America is the only developed country in the world that does not offer at least a few weeks of paid time off from work for mothers after they give birth.
Just 13% of U.S. workers had access to paid family leave, according to a Bureau of Labor Statistics survey from 2014.
Related: Sheryl Sandberg: Bring back 'feminist' and toss out 'bossy'
Sandberg defends her choice
Facebook user Marty Coleman defended the choice: "Come on everyone. She is not endorsing his political stances, she's endorsing his commitment to his family. As a matter of fact, her support for him in this regard could very well help put pressure on him to be more supportive of family leave and other policies," he wrote.
Sandberg herself jumped into the thread to thank Coleman, saying "This is exactly right."
As for the 45-year-old congressman, he's grateful for the award.
"Congressman Ryan saw and appreciates what she wrote," Ryan's spokesman Ian Martorana told CNNMoney.
Sandberg included a photo of Ryan and his three children, ages 10, 12, and 13, in the Facebook post.
Arianna Huffington, co-founder and editor-in-chief of "The Huffington Post," also applauded Ryan on Twitter for listing family time as one of his speaker demands.