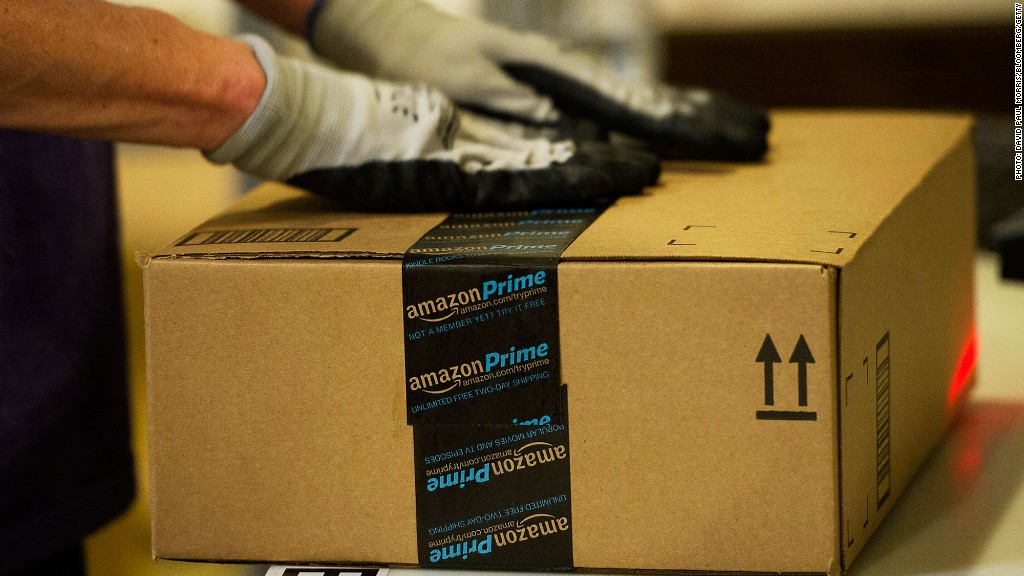 Remember the days when Windows and Office were Microsoft's untouchable cash cows? Today's Microsoft is practically unrecognizable from just a few years ago.
Microsoft's profit grew 2% last quarter -- almost all thanks to the cloud.
Cloud sales soared 8% in the third quarter, while Windows and Office fell.
Investors don't care about your father's Microsoft -- they're very happy Microsoft has a booming cloud business. Microsoft shares soared 6% to a 15-year high in after-hours trading. (Rivals Google (GOOG) and Amazon (AMZN) hit all-time highs after posting stellar earnings Thursday.)
Windows 10, which debuted in July, helped to stem overall declining PC sales somewhat -- but not enough to grow Windows revenue. Windows sales to PC makers like Dell and HP (HPQ) still fell 6% (less than the 11% overall decline of third-quarter PC shipments, according to industry tracker IDC).
Microsoft (MSFT) handed out Windows 10 as a free update to consumers with Windows 7 or Windows 8 PCs. Though Microsoft said customers have downloaded Windows 10 on 110 million devices so far, Microsoft is largely missing out on revenue from those upgrades as a result of the free promotion.
On the earnings call, company executives called the past three months a "transition quarter" for the operating system.
Phones were another sore point for Microsoft. Sales in its smartphone business tumbled a stunning 54%, which the company said was part of its strategy to streamline its phone offerings.
Microsoft also got killed this past quarter in currency fluctuations. The strong dollar severely dragged revenue, which fell 12% over last year. If the dollar had remained steady, Microsoft said sales would have only fallen 2%.
But there was much for investors to cheer this past quarter. Bing ad sales jumped 29%, helping the search business reach profitability. Xbox Live added 28% more members to its ranks. Three million more people joined the Office 365 subscription service, and Microsoft's little-known Salesforce (CRM) competitor called Dynamics even recorded a 12% growth in sales while tripling the number of its customers.
One metric that Microsoft notably didn't tout on Thursday was sales of its Surface devices. Sales from the hybrid tablet-laptop computers were down 26% from last year, when the Surface Pro 3 launched.