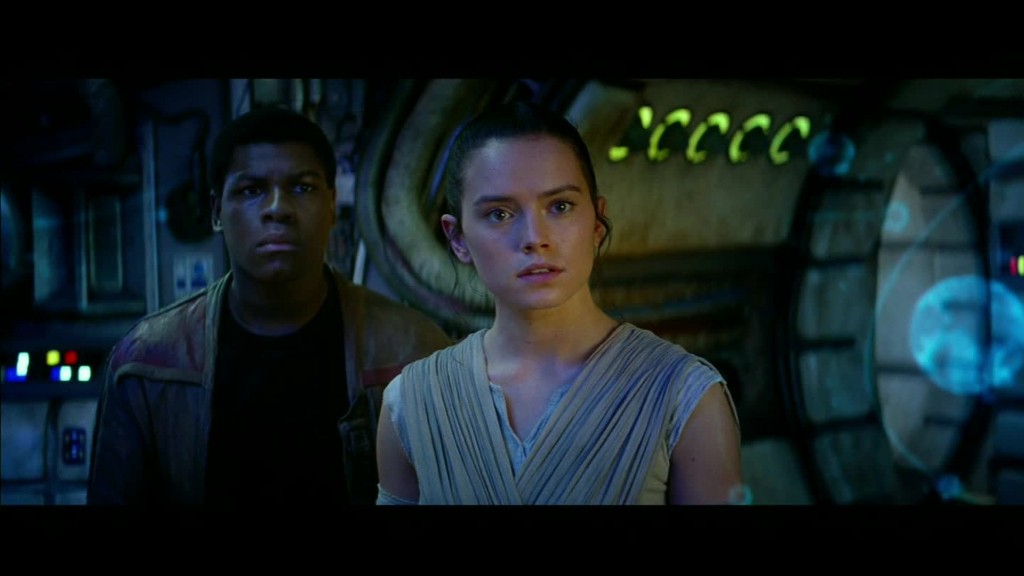 Millions of Star Wars fans let the Force in this week.
The trailer for the upcoming "Star Wars: The Force Awakens" was seen 128 million times around the world in a single day earlier this week, according to Lucasfilm.
The preview, which had new characters Rey and Finn intermixing with old heroes Han Solo and Chewbacca, debuted at halftime of ESPN's "Monday Night Football" to a TV audience of over 16 million.
Earlier this week Nielsen's reported that the game's audience peaked at 9:45 pm to 10 pm, just moments before the trailer aired.
The release of the trailer on YouTube, Facebook, and other online platforms following its television premiere saw the trailer getting clicked at lightspeed with more than 112 million views.
To give that context, the previous record holder, the second trailer for "The Force Awakens" in April, was seen by 88 million in a single day.
"All of us at Lucasfilm are totally overwhelmed by the enthusiasm we've seen from fans this week and throughout the lead-up to this film," the company said in a statement. "Thank you all for making the Star Wars universe what it is, and for keeping it alive and growing and meaningful."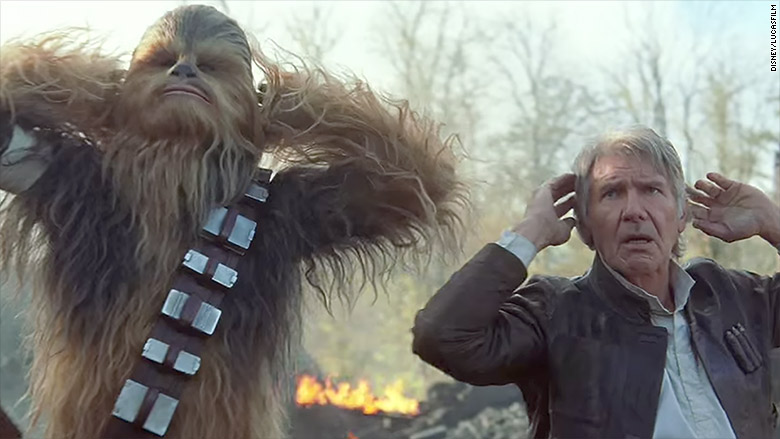 Related: 'Star Wars' fans crash ticket sites before new trailer airs
The company also thanked fans for setting "numerous records" including "the biggest-ever 24 hours for advance sales in numerous countries."
"In the UK, more than 200,000 tickets were sold in the first day. In Norway, you braved subzero temperatures overnight to make sure you were among the first to see the film," the company said. "Fortunately, there are still plenty of tickets to be had for opening weekend and beyond."
The response around the trailer caused ticket seller sites like Fandango and MovieTickets.com to crash on Monday night.
With 56 days to go until the film's December 18 premiere, the excitement around the film should continue to grow.
"The Force. It's calling to you," the company added. "We can't wait for you to let it in, again, this December."