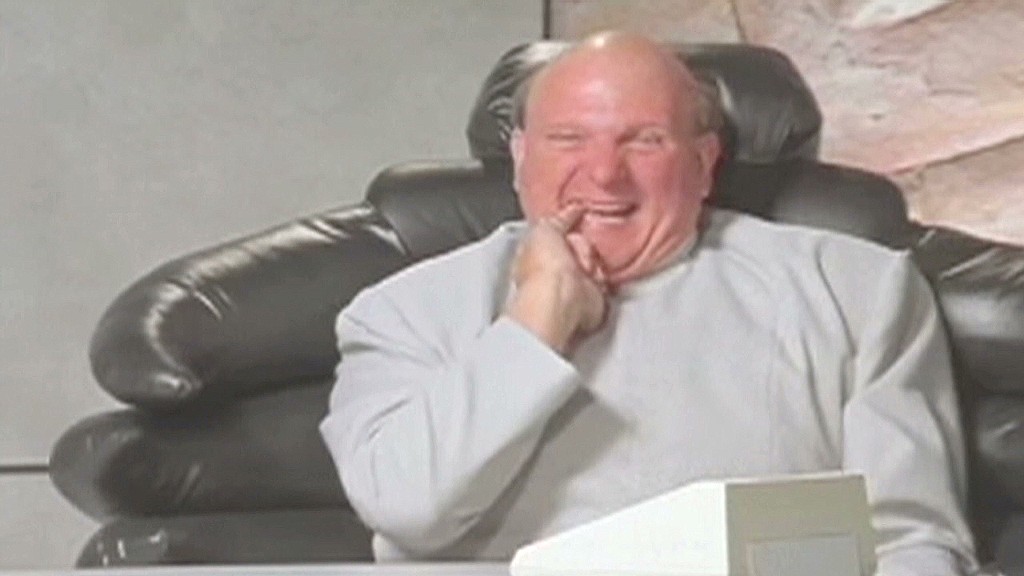 You just can't keep the monkey boy down.
Steve Ballmer, electric fanboy owner of the Los Angeles Clippers and former Microsoft CEO, told Bloomberg TV's morning show what he really thinks about Amazon and Apple.
Amazon (AMZN) has come under fire lately for reportedly creating a miserable workplace that promotes backstabbing. Ballmer said he wasn't surprised to read the New York Times scathing report about life inside Amazon. (It's a report Amazon has challenged.)
"I think they are a place that people don't want to work," Ballmer said on Bloomberg <GO> Friday morning. "Anybody who ever left Microsoft to Amazon, we could count on them coming back within a year or two, because it's not a great place to work to do innovative stuff as an engineer."
He said that "many, many people" came round-trip back across Lake Washington to return to Microsoft (MSFT) after briefly working for Amazon.
He said the culture at Microsoft, by contrast, is "very strong," rebutting Amazon CEO Jeff Bezos' assertion that Microsoft has a "country club" atmosphere that would kill his company.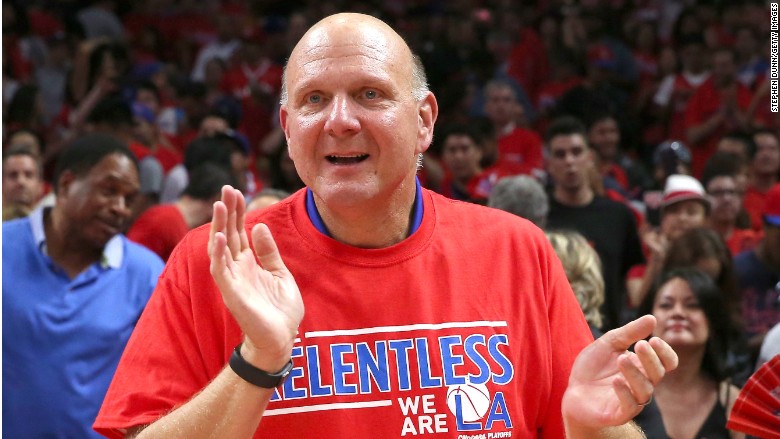 On Apple (AAPL), Ballmer said the world's biggest tech company has done a good job, but Microsoft will make it harder for Apple to run away with the best-in-tech title.
"Microsoft will give them a good run for their money," Ballmer said. "Nobody else has really tried to compete with them anymore really seriously in hardware. If there's going to be any competition at all for Apple it will come from Microsoft -- and I believe in that."
He said the tablet-laptop hybrid Surface Book is a new category of PC that will go after the MacBook. Ballmer sees the innovation battle as a two-horse race.
"Who's going to get to those innovative categories first?" Ballmer asked. "Microsoft or Apple, but those are really the only two companies who have that software-hardware skill."
Ballmer also wasn't shy about sharing his opinions about other tech companies.
On Uber, Ballmer said he loves the company, and even though he doesn't understand the business' economics, he noted that it's a "heck of a service." Microsoft owns a stake in Uber.
Ballmer said he recently bought 4% of Twitter's stock even "before I knew Jack Dorsey would be taking over."
He doesn't want a Twitter (TWTR) board seat, though.
"Nope, nope," he said. "A) I don't have a board personality and B) I like the flexibility in terms of my shareholding of not being a board member."
And regarding Facebook (FB), which Microsoft also made a big investment in, Ballmer said he's a big believer.
"I think that Facebook is a really great company," he said. "You know they took a germ of an idea and then they've just continued to build it out. Super impressive company with a clear direction."