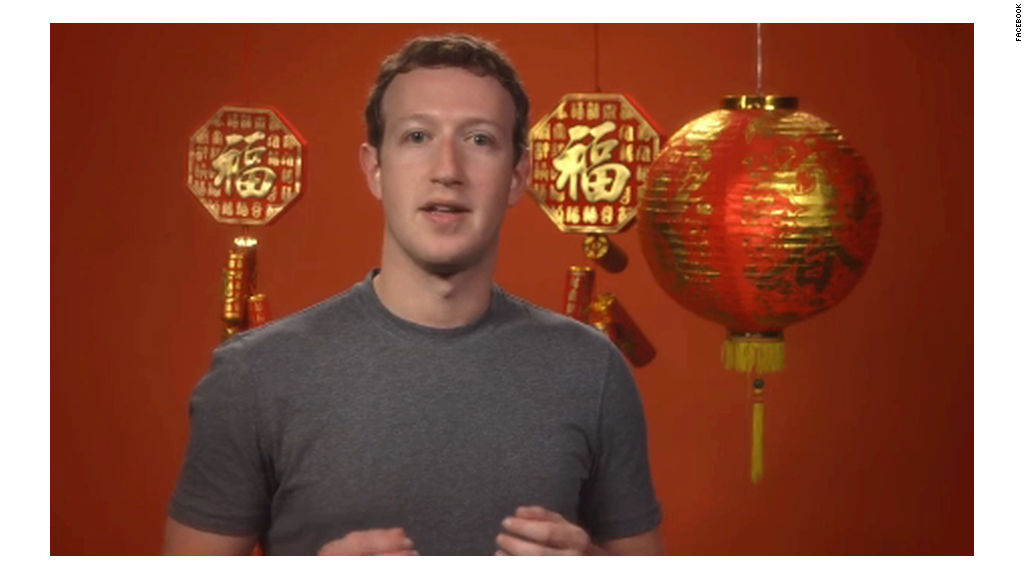 Mark Zuckerberg just revealed the mission behind Facebook -- in Chinese.
The Facebook CEO shared his thoughts about the company's purpose in a 20-minute speech in Chinese that he gave while visiting Tsingua University in Beijing on Saturday.
In true Zuckerberg form, the milestone was accompanied by a Facebook post.
"I just gave my first ever speech in Chinese," he wrote.
Zuckerberg said he talked about the importance of having a "strong sense of mission" to effect meaningful change in the world.
"This was also my first real speech in any language sharing how I started thinking about Facebook's mission, what has kept me going through challenging times and what our mission means now looking ahead for our community of 1.5 billion people," he said.
The video, which has English subtitles, also contains information about Facebook's history.
Zuckerberg, who joined the board of the university's economics school last year, applauded the university for being a "center of innovation."
"[M]any of the students here will become global leaders in technology, business and government," he wrote. "It's an honor to have the opportunity to help this university and talk with its students. I look forward to coming back again next year!"
In September, Zuckerberg carried on a conversation in Mandarin with Chinese President Xi Jinping.
"[T]his was the first time I've ever spoken with a world leader entirely in a foreign language. I consider that a meaningful personal milestone."