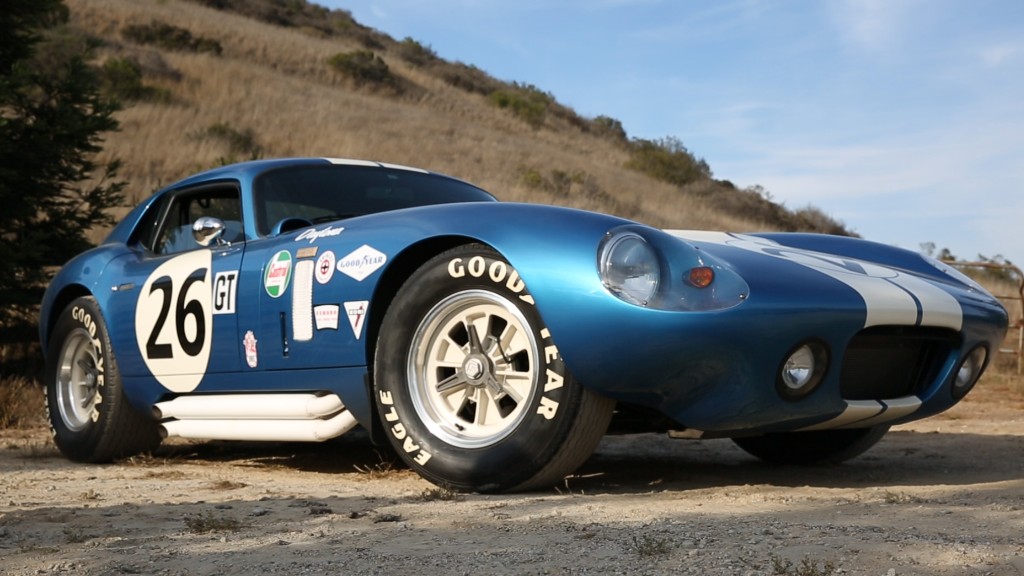 Climbing into the cockpit of Shelby American's 50th Anniversary Daytona Coupe is very much like going back in time. Only it's a bit more comfortable.
The steering wheel has a fat leather rim, metal spokes and a metal badge at its center. The dashboard looks like a '60s-era science project with plainly labeled knobs and switches set into a flat black surface. The only clues that this is a modern vehicle and not a 1965 race car are the switches for the air conditioning and power windows.
Then there's price tag.
This car costs about $230,000 with a fiberglass body. With an aluminum body it would cost about $100,000 more. Either way, it's a tiny sliver of the cost of the original car of the original Shelby Daytona Coupe it's based on.
There were only six made back in the mid-1960s. Today, one of those cars is worth about $25 million, according the the Hagerty Price Guide for Collectible Cars.
They were built to win some of the most fiercely competitive races in Europe and America. In those days, Shelby had already been winning races with the well-known Shelby Cobra, a powerful open-topped car. But the Cobra had a major weak point: aerodynamics. With its muscular engine and lightweight body, the Cobra was quick, but on tracks with long straightaways -- where top speed was everything -- the fat-nosed Cobra fell behind.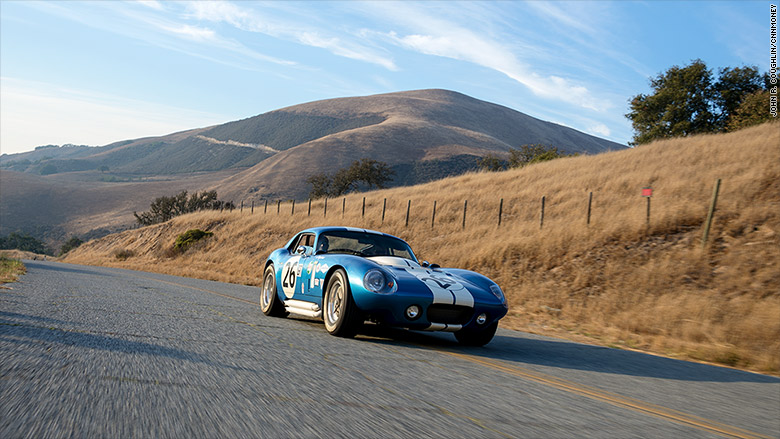 Shelby engineers created a new body with a chisel-shaped nose that split the air, a smooth roof rather than open cockpit and a concave back that spun air into a controlled swirl behind the car as it passed. The result was an astonishing increase in top speed.
The original Shelby Cobra couldn't reach 160 miles per hour, but early versions of the Daytona Coupe could go over 190. There were other improvements made to the car, as well. In all, it was enough for Shelby to win the World Sportscar Championship, beating Carroll Shelby's hated rival, Ferrari.
Related - Driving the Shelby Cobra in Vegas
Shelby's 50th Anniversary version of the Daytona isn't intended to be a pure recreation of the racecar. Instead, it's meant as a car someone could comfortably drive on a more-or-less regular basis. For one thing, it's roomier than the tight-fitting racecars were. Only 50 will be made.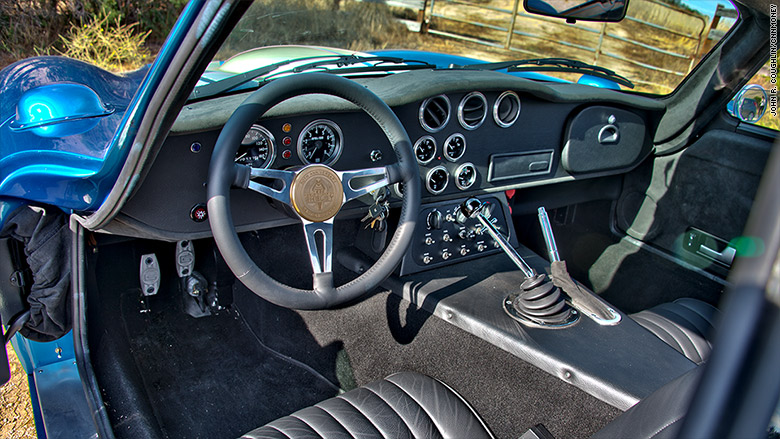 Clearly, the person who buys a Shelby Daytona Coupe isn't just looking for nice sports car. The same money can buy a Porsche 911 Turbo S, for example. That car provides even better performance is much safer, simpler to drive and even more comfortable.
But the 911 Turbo S lacks one major feature. It's not a Shelby Daytona Coupe. It doesn't look like you just drove off the track at LeMans in 1965. The Porsche is a great car but the Shelby radiates coolness in a way few other cars do. And it's a fun car precisely because it doesn't drive like a modern button-downed sports car. The steering wheel feels a craftsman's tool in the hand and the shifter, angled oddly forward from the transmission tunnel, flips nicely from gear to gear. But. with its long hood, big engine up front and power going to the rear wheels only, it feels as classic as it looks.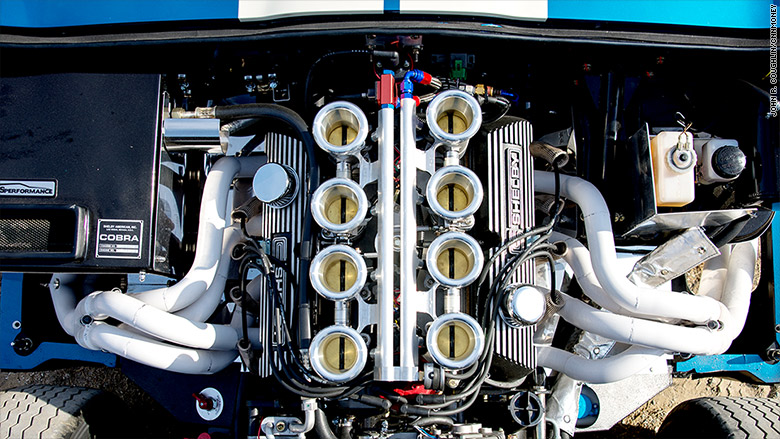 The Daytona's big aluminum V8 engine sounded amazing, of course, with a rumble that reverberated in the chest. (The engine is ordered separately from the rest of the car so there are lots of available choices.) In turns, the Daytona felt easy and balanced. Yes, there was no sunroof, Bluetooth or computer screen with turn-by-turn navigation but still, when we got done shooting the video, I made excuses to keep driving a little longer.