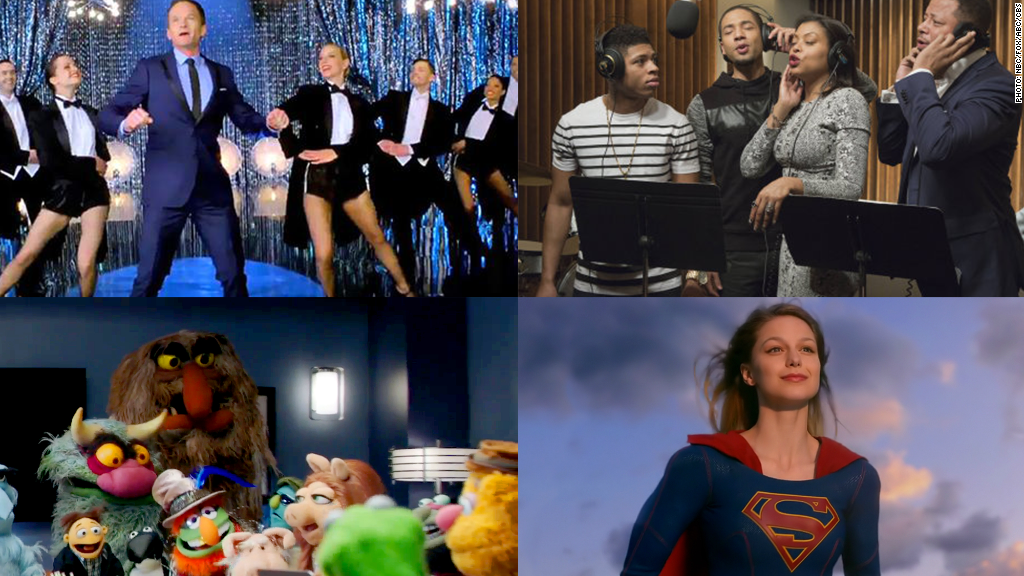 It's a bird... it's a plane... it's big ratings for CBS.
CBS's new show, "Supergirl," soared in the ratings on Monday night with an average viewership of 12.9 million.
The comic book series which stars Melissa Benoist as Kara Zor-EL, the superhuman cousin of Superman, was a hit with the prized advertising demographic of those aged 18 to 49 years old, bringing in a 3.2 rating.
This makes the CBS premiere the most watched new show of the fall along with the highest rated freshman show in the 18 to 49 year old demo.
While the overnight ratings of "Supergirl" are up, the series looks to fly even higher when accounting for those who will watch via on demand devices within the first week.
"CBS Research projects #Supergirl to soar from 12.9 mil to 18.9 mil with L+7 day playback and from 3.2 to 5.3 in 18-49," tweeted Chris Ender, CBS's executive vice president of communications.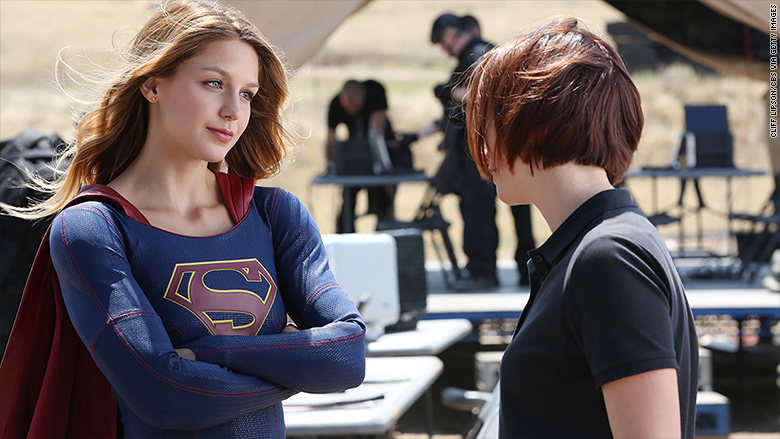 "Supergirl," a series distributed by Warner Bros. Television which like CNN is owned by Time Warner (TWX), represents CBS's first foray into the comic book TV business.
Shows like ABC's "Agents of S.H.I.E.L.D," and Fox's "Gotham" take up prime time real estate on network TV and have proven to be hit shows with fans.
"Supergirl" is another example of that trend, and it's debut on Monday night beat the first episodes of both "Agents of S.H.I.E.L.D" in 2013 and "Gotham" in 2014.
Before Monday's debut, the series was carrying a ton of buzz thanks in large part to a strong publicity push from the network.
For example, Benoist made the rounds on "CBS This Morning" and "The Late Show with Stephen Colbert" on Monday.
The series' ratings could have also been boosted by its scheduling.
Not only did "Supergirl" have a strong lead in with "The Big Bang Theory," but it avoided competition by having its first episode in late October away from the traditional fall premiere week in mid-September.
The premiere of the series garnered good reviews from critics who spoke to the show's production as well as its focus on its female lead.
"Superheroes are all about helping others, of course... But we've seen that a million times," wrote New York Times TV critic James Poniewozik. "The biggest pleasure of 'Supergirl' is watching Kara Zor-El free herself."