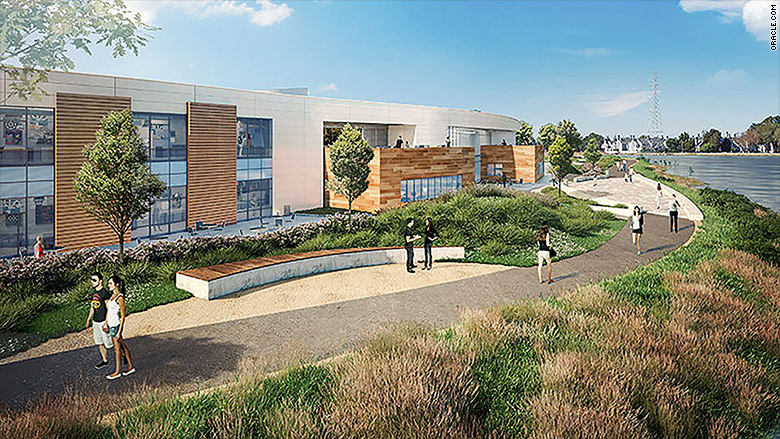 Oracle said Tuesday it's planning to build a public high school on company property.
The database giant said it will open a 64,000 square-foot facility for Design Tech High School -- a charter school nicknamed "d.tech" -- on its Silicon Valley campus by fall of 2017.
D.tech opened in August last year, but it doesn't have a permanent home. It's currently using a building owned by the San Mateo County Office of Education.
So Oracle is providing the land and building the new facility on its campus in Redwood City, California.
Oracle (ORCL) has worked with d.tech students on school projects through its foundation, and said the school "has enormous potential to prepare students for the challenges and opportunities that we experience in our workplace today."
Related: The most innovative schools in America
D.tech said it partnered with Stanford's Institute of Design to create an atypical curriculum. According to its website, students have "flexible scheduling," take online classes, learn life skills and creative problem-solving.
Only California residents are eligible to enroll at d.tech, and applicants are selected by blind lottery. Its building at Oracle will house 550 students and 30 faculty members.
The school's operating costs are to be funded through donations, grants and other public sources.
Silicon Valley's tech executives are becoming increasingly involved in education. Facebook's (FB) Mark Zuckerberg and his wife Priscilla Chan are planning to open a primary school next year just a few miles from Oracle's building site.