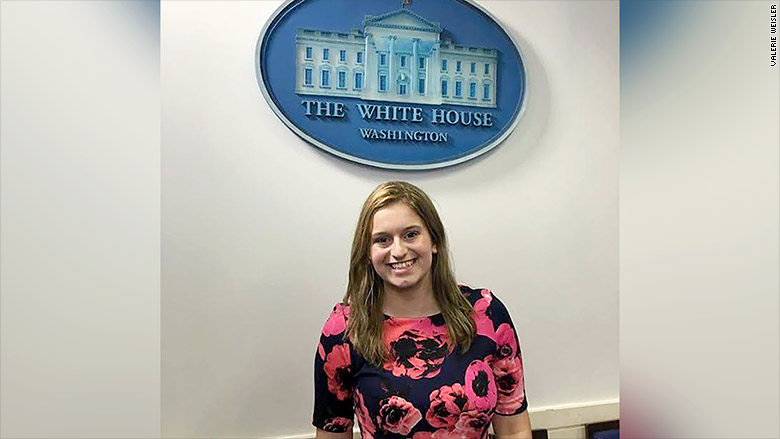 What do teens really want? To be validated.
Valerie Weisler came to this realization at age 14. Weisler, now a 17-year-old senior, had a rough start to high school. Her parents divorced just four days before her freshman year. Weisler internalized this, coming off as painfully shy to her classmates.
"Kids would call me mute, make up rumors that I didn't have the physical capability to speak," Weisler told me. "It would take me 10 minutes just to talk back to you."
Today, there isn't a trace of this shyness in Weisler. She is CEO of a global movement called The Validation Project, which is based on the premise that a little positive affirmation goes a long way.
The Validation Project matches teens from 100 countries with a mentor at companies like Google (GOOG) or Seventeen Magazine. Mentors are paired with teens who share similar passions or skills. They work together for a minimum of four hours per week for two months.
Roughly 6,000 teens around the world have participated so far.
Upon completing the mentorship portion, participants agree to use their passion to volunteer. One girl took dance classes with a professional dancer -- then taught the choreography to people at a homeless shelter. Another teen in rural Uganda was paired with an employee at the Human Rights Campaign who helped him come out. He ultimately created and sold rainbow bracelets and donated the proceeds to HIV research.
Weisler, who's from a suburb of New York City, said her life changed in 2013 when she saw another classmate getting bullied by his peers for being overweight. "I went up to him and said, 'You matter.' He told me he was planning to commit suicide that day but that 'really validated him.'"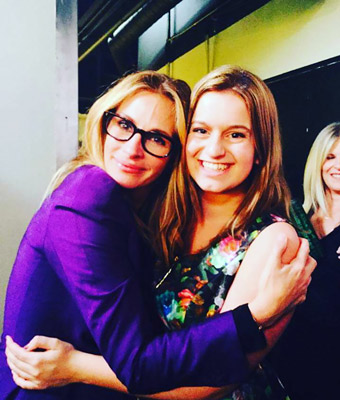 Weisler went home that night and Googled the word "validation" -- which inspired the name for her organization. She started it with just $25 of her babysitting money, which was used to purchase a web domain.
Working roughly 40 hours a week on the organization during nights and weekends, Weisler has grown The Validation Project to over 900 chapters in schools around the world. She won a National Jefferson Award for Peace and Justice, which enabled her to travel to seven countries this summer to spread awareness of her project.
She reached out to the White House and State Department earlier this year after noticing that there was no "Youth" topic on the White House's "Issues" section. Earlier this month, she was invited to Capitol Hill to speak about issues like LGBT rights and education barriers facing teens. She'll continue to act as a teen adviser to the government.
"Part of her charm is not accepting 'no' for an answer," said her mom, Bonnie Weisler. "What could appear as naiveté is actually her hope that she can go further."
Bonnie said Valerie and her two older brothers were raised with a sense of volunteerism and the understanding that their "footprint goes beyond [their[ world."
Still, "no one does anything of the magnitude Valerie does," said Bonnie, who noted that her daughter has incredible time management skills.
Valerie has met Justin Timberlake, Julia Roberts and Prince William, but Bonnie said she lights up the most when she's helping people.
Weisler plans to register the Validation Project as a 501(c)(3) as soon as she's legally able to -- when she turns 18 in February. That way, people's donations will be tax-deductible. For now, Weisler keeps the Validation Project -- which she runs from her kitchen table -- afloat with babysitting money and funds from speaking engagements.
"Money is still a struggle," she said. "[But] you don't need that money in your bank. It helps, but you don't need it."
She said some of the girls who bullied her years ago have asked to intern at her organization.
She lets them: "I'm hoping that by showing how powerful being kind is, they won't feel a need to be mean to someone else."