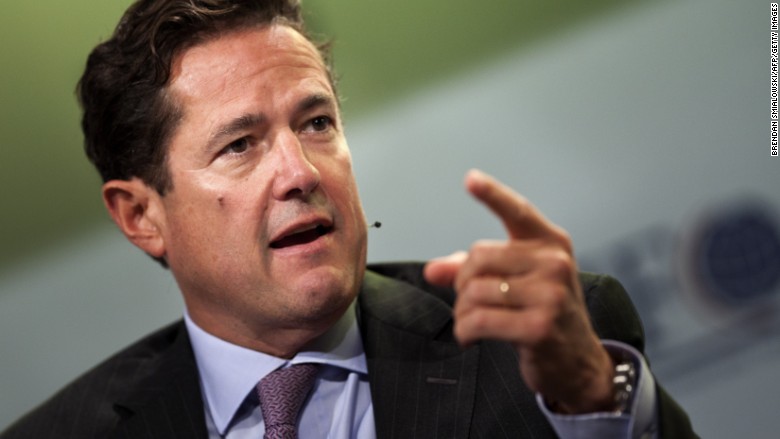 Barclays has named Jes Staley as its new CEO, making him the third chief executive for the struggling British bank since 2012.
Staley's appointment will be effective as of Dec. 1, according to a Barclays (BCS) statement.
"In Jes Staley we believe we have an executive with the appropriate leadership talent and wide-ranging experience," said Barclays Chairman John McFarlane. "In particular, he understands corporate and investment banking well, the re-positioning of which is one of our major priorities."
Staley, who has worked as managing partner of BlueMountain Capital and spent more than 30 years at J.P.Morgan, will have his work cut out for him in repairing the bank's finances and restoring its reputation after a series of scandals.
In July, Barclays ousted CEO Antony Jenkins. Jenkins, who had the job for three years, had been pushing through a massive overhaul, which included big job cuts.
He took the reins from Bob Diamond in the wake of a major interest rate-rigging scandal that cost the bank billions in fines.
Diamond resigned as CEO in 2012 after the bank admitted that its employees conspired to manipulate the London interbank offered rate, or Libor, which is used to determine the interest paid on trillions of dollars worth of loans worldwide.