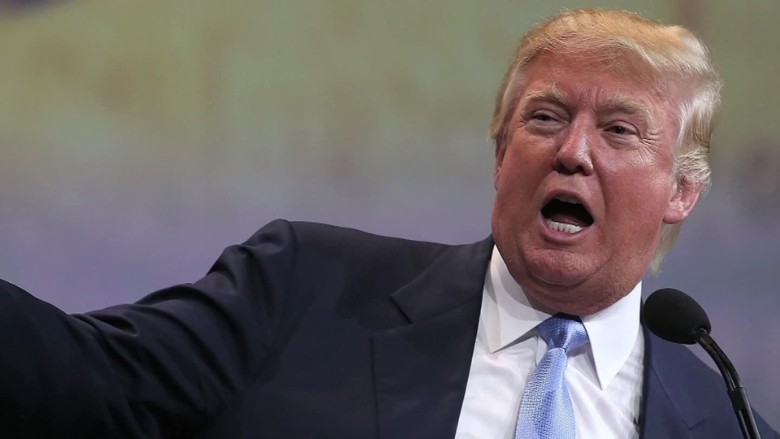 Donald Trump has started publicly complaining about CNBC in an apparent attempt to work the refs in the run-up to tonight's Republican primary debate.
In a pair of tweets, Trump suggested that the debate moderators would be "very unfair" to him and criticized the financial news network for relying on what he said were false polls.
"After a great evening and packed auditorium in Iowa, I am now in Colorado looking forward to what I am sure will be a very unfair debate!" Trump tweeted Wednesday morning.
"CNBC continues to report fictious [sic] poll numbers," he added. "Number one, based on every statistic, is Trump (by a wide margin). They just can't say it!"
Trump did not specify which polls he was referring to, and a campaign spokesperson did not respond to request for comment regarding his grievances. The attack on CNBC is particularly curious given Trump's longstanding relationship with the network. In 2012, he hosted a "Trump Tuesdays" segment on "Squawk Box," which is co-hosted by Becky Quick, one of the debate moderators.
But working the refs is a familiar tactic for Trump. Following the first GOP debate in August, Trump complained that the Fox News moderators had been "far tougher" on him than on the other candidates.
Related: CNBC aims for substance in GOP debate
"The questions to me were not nice, I didn't think they were appropriate," Trump told reporters after that debate.
He took particular issue with Megyn Kelly, the Fox News host who began her first question to Trump by listing the derogatory remarks he's made about women he doesn't like. "I think Megyn behaved very nasty to me," Trump said.
Trump has deployed similar tactics with various news organizations and reporters over the last three months.
Related: Donald Trump goes after Megyn Kelly again
Shortly after tweeting about CNBC on Wednesday, Trump took a shot at Kasie Hunt, a political reporter for MSNBC, whom he wrongly identified as a reporter for Politico (an outlet she left in 2011).
"Can you believe Kasie Hunt's poor and purposely inaccurate reporting on my great night and crowd in Iowa," Trump wrote in a tweet directed to "Morning Joe," the MSNBC program. "Politico is a scam!"
Trump then returned to complaining about CNBC.
"Does anybody think that CNBC will get their fictitious polling numbers corrected sometime prior to the start of the debate. Sad!" he wrote, this time spelling "fictitious" correctly.