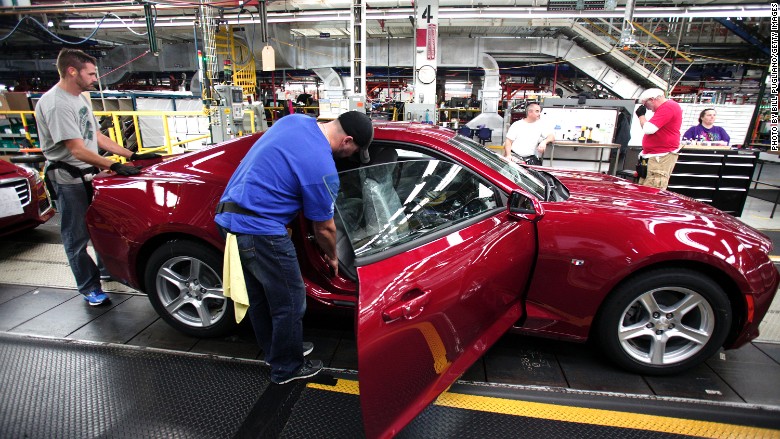 In a tentative deal with the UAW, GM has agreed to invest $1.9 billion in its U.S. operations.
The commitment to invest $1.9 billion comes on top of GM's promise earlier this year to spend $6.4 billion in U.S. operations. These investments will add or secure 3,300 jobs in America, the union said Wednesday.
UAW has been pressuring the company to add jobs at home, particularly since GM (GM) has expanded its operations abroad, including plans to invest $3.6 billion in Mexico.
The union released details of the tentative agreement that negotiators landed over weekend. UAW's GM council approved the terms on Wednesday.
The proposed contract will now go to all of UAW's GM (GM) workers for a vote. The pact encompasses all of GM's 52,600 unionized workers.
An overview of the terms released by UAW says the deal includes 3%-4% annual wage increases over the next four years and an $8,000 signing bonus upon approval of the contract.
Temporary workers will also get a $2,000 signing bonus and access to a health care program.
GM is offering 4,000 workers a $60,000 bonus for retiring between Feb. 1 and May 2016.
UAW's Fiat Chrysler (FCAM) employees inked a new four-year contract last week.