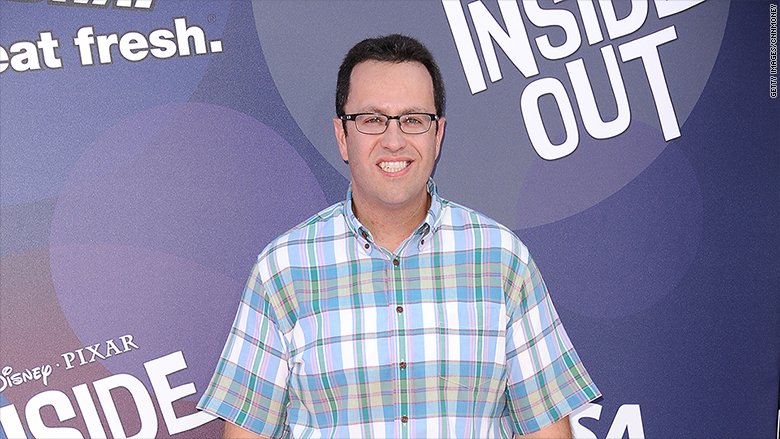 Secretly recorded audio tapes that reportedly helped bring down disgraced former Subway spokesman Jared Fogle were played before a national audience for the first time on Thursday.
The recordings, in which Fogle apparently details his sexual attraction to minors, aired on Thursday's episode of "Dr. Phil," and the content was disturbing. Dr. Phil McGraw, the host of the daytime talk show, warned viewers that the graphic recordings may be inappropriate for children.
"I like all ages," Fogle says in one of the recordings. "That's the thing I mean. I like all of them. You know."
The apparent recordings were made by Rochelle Herman-Walrond, a former journalist who became suspicious of Fogle after he was a guest on her radio show. It was during that meeting when Herman-Walrond heard Fogle say that he was attracted to middle school girls.
In the years that followed, Herman-Walrond taped her conversations with Fogle for the FBI, providing damning evidence that ultimately led to the famed pitchman's arrest earlier this year.
Related: Jared Fogle pays out $1 million to victims
Fogle, 38, pleaded guilty in August to child pornography charges and to paying for sex with minors. He has paid out $1 million to 10 of his victims, and will be sentenced by a judge in November.
"Dr. Phil" will air more of the recordings on Friday's episode.
The FBI declined to comment on the tapes until their investigation was complete.
On Thursday's show, Herman-Walrond described to McGraw how she cultivated a relationship with Fogle in order to bust him. In the recordings, Fogle often discusses fantasies that involve both children and Herman-Walrond.
In the tapes aired on Dr. Phil, Fogle is heard talking bluntly about plans to have sex with both boys and girls. He also describes how he lured young children into sex and told Herman-Walrond that it was not hard "at all."
The interview was intense for Herman-Walrond, who broke down in tears as she described the emotional scars from her interactions with Fogle.
"I don't trust people like I used to," she told McGraw. "I have nightmares constantly."
Subway ended its ties with Fogle when the allegations surfaced.
Russell Taylor, the former director of Fogle's foundation, also pleaded guilty to child exploitation and child pornography.
CNN's Ryan Young contributed to this report