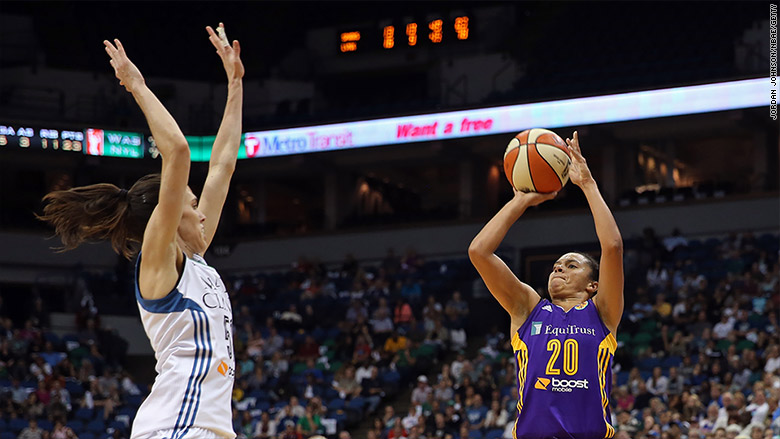 Players in this year's NBA All Star game will wear a Kia logo on the front of their jerseys, crossing a line not previously seen in major North American team sports.
The logo will be relatively small - 3-1/4 by 1-5/8 inches, and in the upper left hand corner of the jersey. It will be there for the next two years at which time the NBA will consider what it will do next. But many believe this is the first step towards more widespread use of sponsor ads on uniforms by the league and perhaps by other leagues as well.
Prominent sponsor ads are common on European soccer uniforms as well as on U.S. race cars and drivers' uniforms. Many individual athletes, like golfers, also prominently wear sponsors logos while playing.
But so far the big four U.S. team sports -- basketball, football, baseball and hockey -- have declined to go with advertising on their uniforms.
"Just about all professional sports elsewhere in the world have uniform advertising," said Paul Lukas, an expert on team uniforms who writes a blog Uni Watch.
Related: How Nike became king of endorsements
So far among the U.S. leagues only the NBA has shown any desire to consider having the ads, Lukas said. That could change if the NBA goes with ads on their regular uniforms.
Part of the problem with selling ads is disputes among team owners, as well as the players' unions, as to how to split up the dollars that would go with the ads.
"It's a trickier logistic feat than you'd think," Lukas said.
Related: NIke wins deal to provide NBA uniforms
There have been other moves in the direction of ads. The uniforms' manufacturers such as Nike (NKE) sometimes have their logo on the uniforms. The NBA's minor league and the women's WNBA which it also owns have ads prominent on their jerseys. And Major League Baseball has had logos on uniforms and helmets when their teams traveled overseas for some games. And many teams have sponsors' logos on practice jerseys.
The All Star jersey logos for Kia are part of a deal that the Korean automaker reached with Turner Sports, which is broadcasting the game. CNN and Turner Sports are both part of Time Warner. (TWX)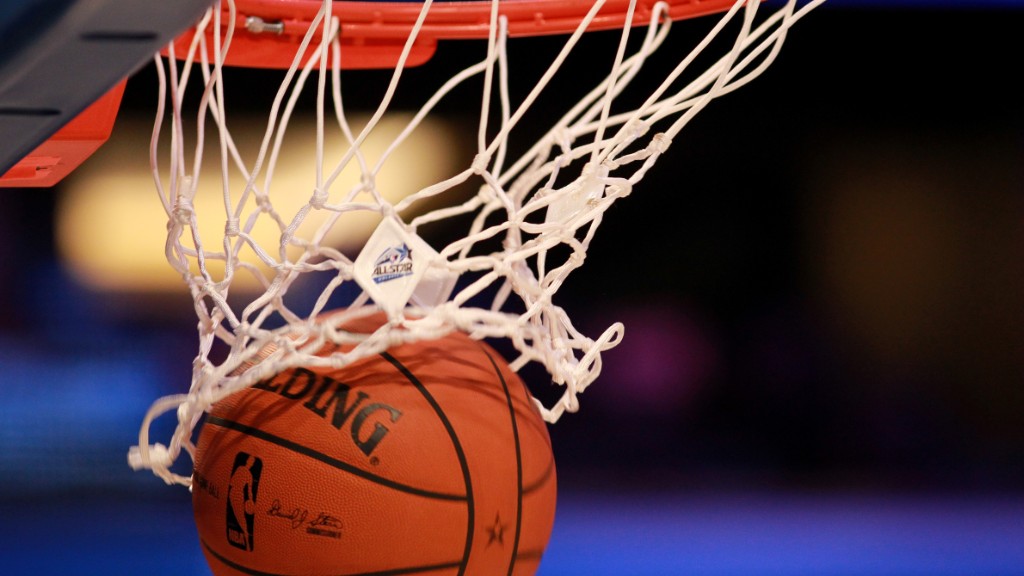 It's unlikely that ads will ever be as prominent on U.S. uniforms are they are overseas where they dominate many uniforms, said Marc Ganis, a sports marketing consultant. But he estimates the leagues could probably bring in hundreds of millions of dollars each if they sold even small ads on jerseys. Still that would not be without a cost, as the teams' and leagues' existing brands would be somewhat diluted by ads.
"The brand is sometimes more important than sponsorship dollars," he said.