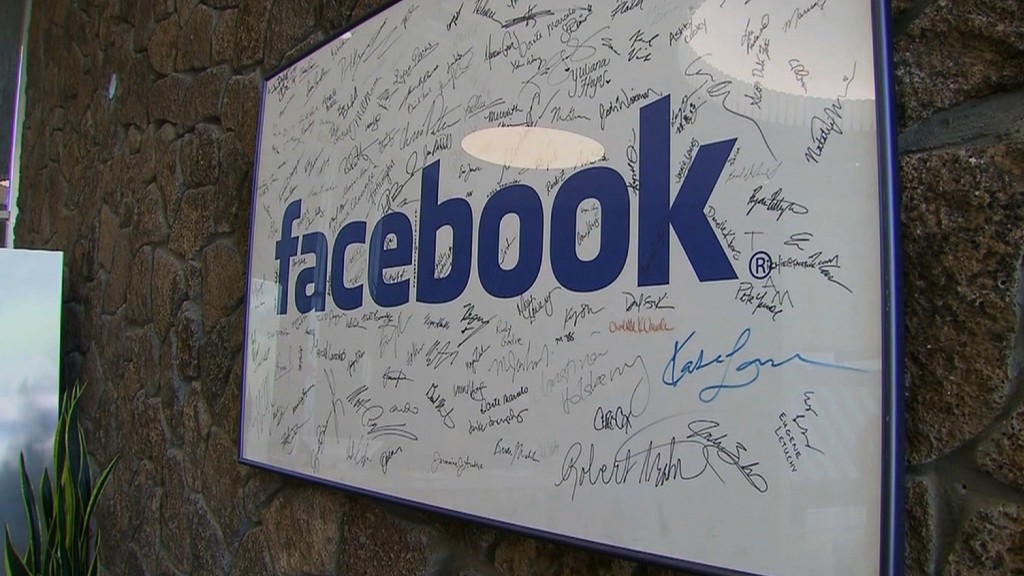 What does it take to land at job at Facebook? CNN's Poppy Harlow got the scoop from the company's Head of People, Lori Goler. Here are her top tips:
1. Forget about comfort zones
Goler got her start at Facebook in large part because she was willing to jump into a field that she wasn't trained for. She cold-called Sheryl Sandberg, whom she knew socially, back in 2008 before the social network reached massive popularity.
Goler said she told Sandberg, "I want to help Facebook achieve its mission. Whatever that means for Facebook is what I'm happy to do."
Sandberg told her the company needed help recruiting tech talent, and Goler had no experience with that. But shortly thereafter she left her marketing job at eBay (EBAY) to be Facebook's "Head of People."
2. Learn to code
Not every job at Facebook (FB) requires knowing Javascript from Ruby, but knowing how to code can open a lot of doors.
"There's a basic supply and demand mismatch right now, so [engineering is] really the place where there's a lot of growth and opportunity" Goler said, adding that college students hoping to land at Facebook should "seriously consider" a computer science degree.
3. Be bold
The company isn't just looking for skilled programmers -- it wants "hackers."
That's Facebook-speak for someone who uses the tools of the trade in clever and unexpected ways.
While the word carries negative connotations, at Facebook it's about "builders and trying new things," Goler said.
4. Bring something new to the table
Diversity is the buzzword at tech firms, where women and minorities are heavily underrepresented.
In June Facebooks said its employees are 68% male and 91% Asian or white, and Goler said it's "crucial" those numbers change.
But it isn't just focused on race and gender. Job seekers should keep in mind that startups are also looking for "cognitive diversity."
"We really need to represent internally the 1.5 billion people around the world who use Facebook," Goler said, "and we're working really hard to do that in every possible way."
5. Be a master of self-management
At Facebook, don't expect to be handed a daily to-do list.
Goler said minimal supervision and flexible hours are the norm -- but employees are expected to have something to show in return for that creative freedom.
"It's a very results-focused culture, and it is actually that focus on results that allows [Facebook] to give so much autonomy," Goler said.