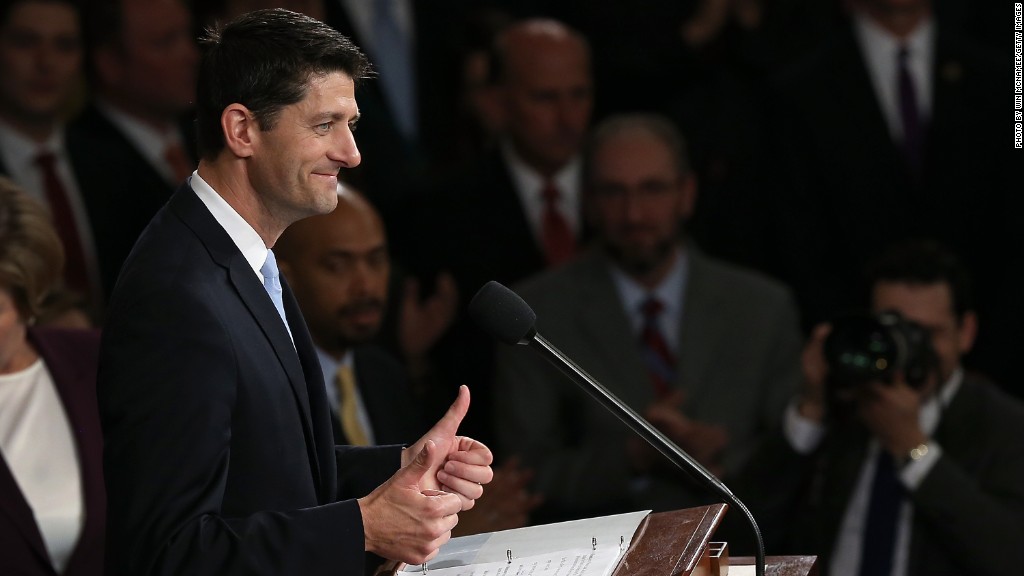 Paul Ryan just took a job that nobody wants, but at least the gig comes with a sweet pay raise.
Ryan officially accepted the gavel on Thursday and assumed his new role as Speaker of the House. As such, his annual salary will get a healthy bump from $174,000 to $223,500.
The House Speaker is always the highest-paid member of Congress. Rank-and-file members of the House and senators earn $174,000.
His $223,500 salary is the third-highest of all elected federal officials. The president tops the list at $400,000, and the vice president earns $230,700.
The chief justice of the Supreme Court, who of course is not elected, makes $258,100 this year.
The Republican from Wisconsin is worth millions, according to his most recent financial disclosure form.