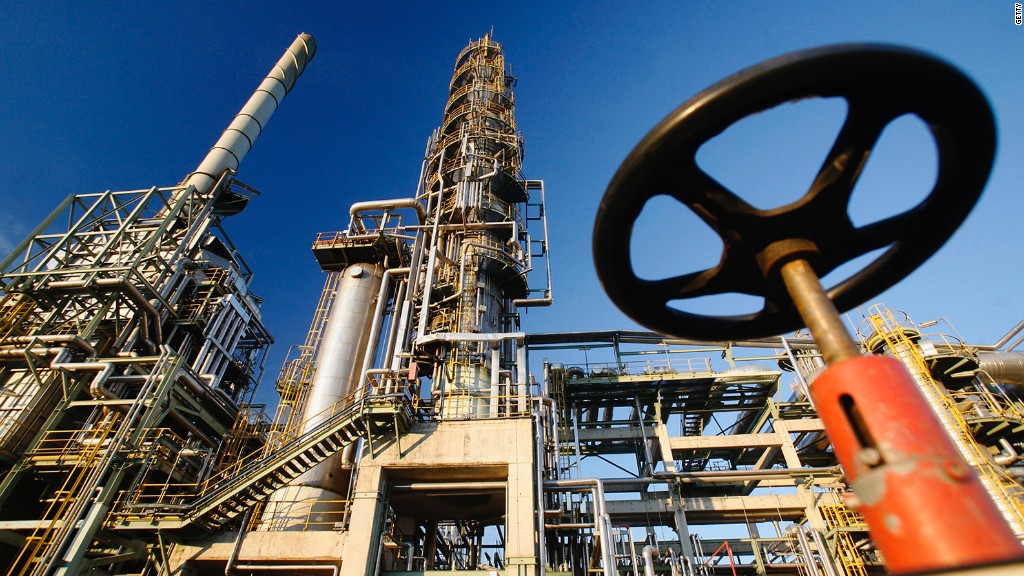 The oil crash is crushing Saudi Arabia's budget.
Standard & Poor's downgraded Saudi Arabia's credit rating on Friday.
The dramatic plunge in oil prices over the past 18 months has caused a "pronounced negative swing" in Saudi Arabia's financial picture, S&P warned.
The oil-rich kingdom has gone from a healthy budget surplus of 7% of GDP in 2013 to a projected deficit of 16% this year. S&P estimates that unless oil prices rebound meaningfully, Saudi Arabia will suffer deficits each of the next three years. A lower credit rating means that borrowing becomes more expensive.
S&P's outlook on OPEC leader remains negative, leaving the option for the credit ratings firm to downgrade it further if the government fails to rein in deficits or runs low on cash.
It's the latest alarm being raised on the trouble facing the oil-dependent Middle East.
The International Monetary Fund recently warned most countries in the region will run out of cash in five years or less if oil stays around $50 a barrel. That includes Saudi Arabia as well as Oman and Bahrain.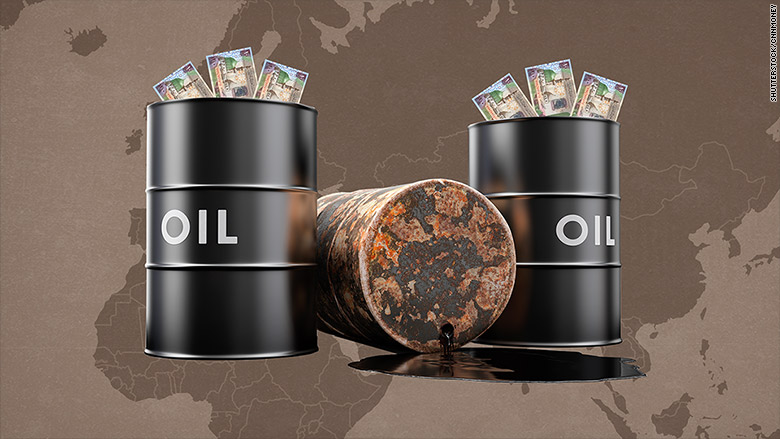 Related: Saudi Arabia to run out of cash in less than 5 years
The problem is Saudi Arabia is heavily reliant on oil, from which it derives 80% of its revenue. S&P also pointed to "inflexible" spending plans as one of the country's financial "vulnerabilities."
S&P believes that Saudi Arabia will respond by drawing down its stockpile of cash and issuing more debt. The country already sold bonds over the summer to raise at least $4 billion, its first time tapping the bond market in eight years. Saudi Arabia's central bank has also yanked up to $70 billion from asset management firms like BlackRock (BLK) over the past half year.
Other potential changes include postponing some spending projects and reforming generous subsidies on electricity, water and fuel. A Saudi government source recently told CNN it's considering cutting government subsidies on gas.
Related: Cheap oil forces Saudi Arabia to think the unthinkable
Infographic: Cheap oil is crushing these Middle Eastern countries