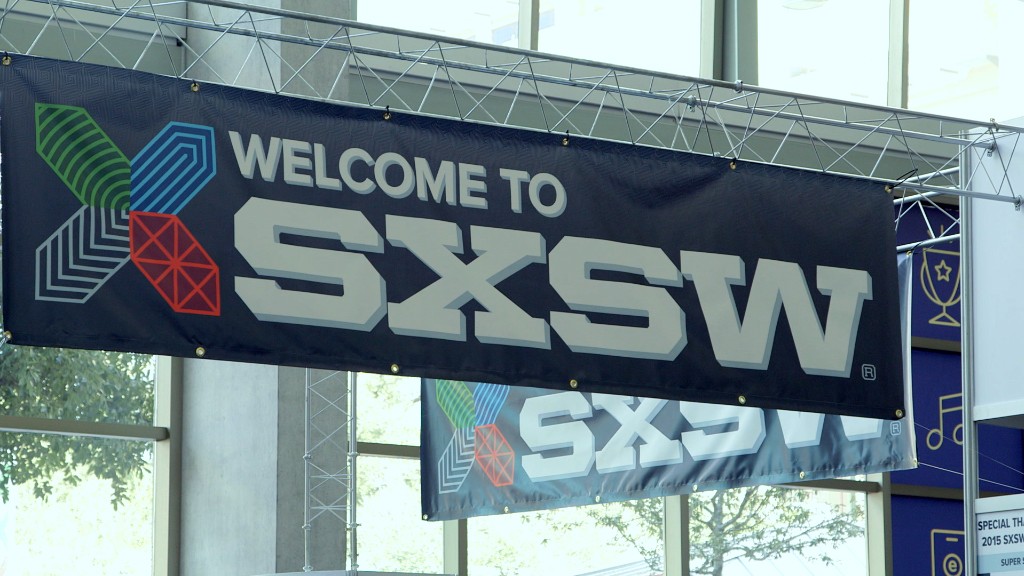 Less than a week after canceling two panels about online harassment and video games, SXSW has added an all-day summit on the controversial topic.
On Friday, the Austin-based tech and culture festival announced it will host an Online Harassment Summit at SXSW on Saturday, March 12.
SXSW found itself in the hot seat after pulling the panels due to threats of on-site violence.
Critics said SXSW was thwarting a much-needed dialogue around online harassment. Buzzfeed and Vox Media said they planned to withdraw from the annual festival.
SXSW concedes it acted wrongly: "We sent an unintended message that SXSW not only tolerates online harassment but condones it, and for that we are truly sorry," wrote SXSW director Hugh Forrest.
The lineup of speakers at the summit includes members of both previously canceled panels -- but some panelists CNNMoney reached out to Friday said they have not committed to attending.
The panelists fall on both sides of a movement known as "GamerGate."
According to SXSW, the panels were the reason the festival received threats of violence.
GamerGate sees female gamers as disrupting the traditionally male gaming industry. That hostility comes in the form of threats, mostly via Twitter. (Pro-GamerGaters have also been the recipients of death threats and bomb scares.)
Although neither panel mentioned GamerGate by name, the two fell pretty clearly on either side of the issue, featuring panelists who had been targets, or proponents, of GamerGate.
Some speakers undecided on attendance
Though SXSW listed confirmed speakers, some of them told CNNMoney they've have not yet committed to attend.
That includes Katherine Cross, a sociologist and gaming critic who was scheduled to appear on one of the canceled panels.
"I have heard nothing about security changes and I am surprised that a GamerGate panel was asked to participate in it as well," Cross said. "I welcome their re-invitation [but] their panel was not about harassment."
She added that she remains "concerned about security."
Caroline Sinders, an interactive designer who organized the panel Cross was supposed to be on, is also not fully satisfied with Friday's announcement and hasn't decided yet whether she'll attend the summit.
Perry Jones -- the organizer of the panel that would have included proponents of GamerGate -- is grateful for the outcome.
He told CNNMoney that the summit announcement is a "historic" moment for the gaming community to discuss issues related to gaming -- harassment and media coverage.
'Potential' to move the conversation 'forward'
Game developer Brianna Wu wasn't scheduled to be on the canceled panels but is scheduled to participate in the summit (in additional to two other panels at SXSW).
Wu, who has been a frequent target of GamerGate, said she welcomes the opportunity to engage in meaningful discourse about harassment -- with or without GamerGate supporters in attendance.
"I think there's potential for a lot of good here, to really move the ball forward," she told CNNMoney. "Could this eventually be a better outcome overall? Yes, but it's important to note that it has come at a huge cost to the [people] trying to stand up to this issue."
SXSW, Buzzfeed and Vox Media did not immediately respond to requests for comment.