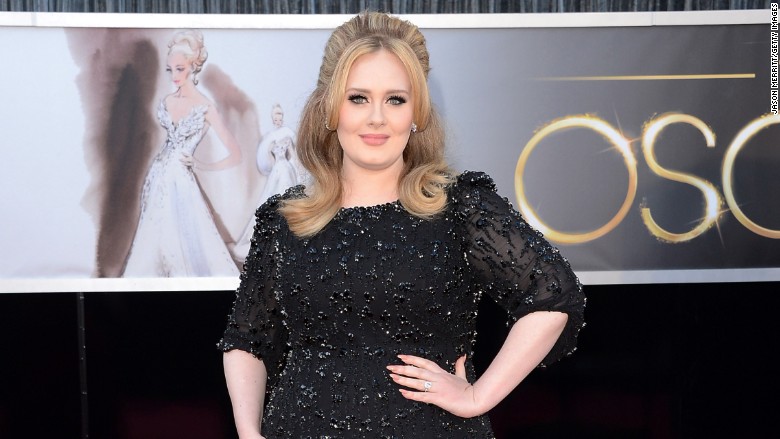 Adele has returned to the music charts in record-breaking fashion.
The British pop star's new single "Hello" not only debuted at no. 1 on the Billboard Hot 100, it set a mark for the recording industry in the digital age.
According to Billboard, the nostalgic piano ballad became the first song to sell more than one million U.S. downloads in a week.
Related: Adele tops U.S. album charts two years in a row
The song, which was released Oct. 23, was downloaded 1.11 million in the first week, according to Billboard.
It is the latest commercial success for Adele, whose previous album "21" was the top U.S. seller in both 2011 and 2012.
She clearly has another hit in "Hello," her first new single after a three-year hiatus. The song's music video set a record on Vevo for most views in a single-day. As of Monday afternoon, the music video for "Hello" had been viewed more than 196 million times.
More new songs from Adele will arrive on Nov. 20, when her full album "25" is released. More record-setting numbers could be on the way, too.
Sign up for the Reliable Sources newsletter — delivering the most important stories in the media world to your inbox every day