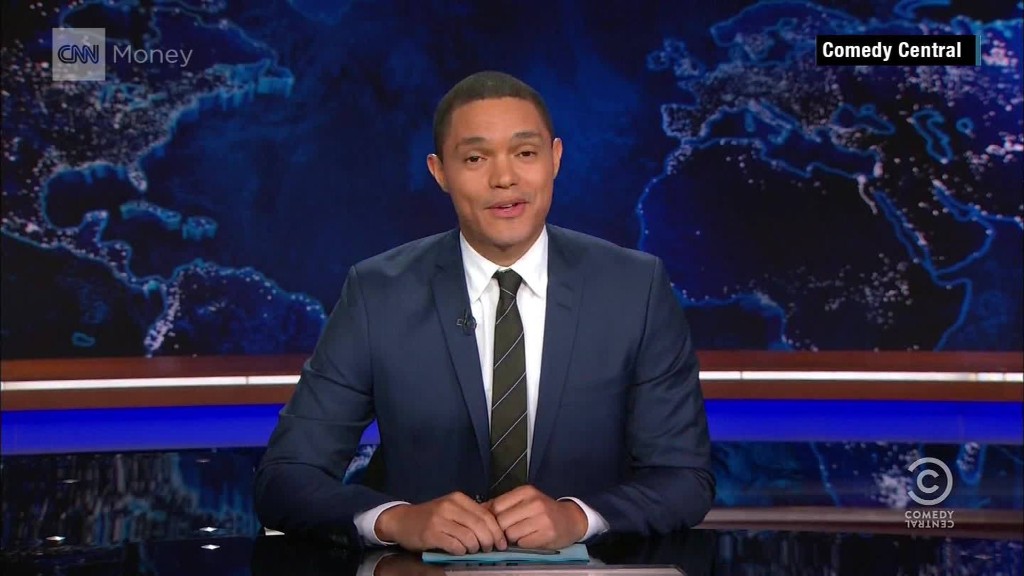 Trevor Noah has not used Jon Stewart as a lifeline.
A little more than a month into his tenure as host of the "Daily Show," Noah says he's resisted the urge to dial up his predecessor for advice.
"I've felt like doing that on most days, I'm not going to lie," Noah told Adweek in an interview published Monday. "In the first week, he just gave me feedback: 'Great job,' 'Enjoy that more,' 'Have a good time.' But I've made a point of not going to him because it will be a crutch. Necessity is the mother of invention. And if you've got Jon Stewart helping you, I don't think you'll ever invent."
Noah, 31, talked about the pressure that came with hosting the beloved satirical news show, saying that his biggest worry on the night of his premiere "was letting the people in the room down and letting Jon Stewart down."
Related: Jon Stewart's final moment of zen
Stewart signed off as host of the "Daily Show" on Aug. 6, ending a 16-year run and clearing the way for Noah to take over more than a month later. Since making his debut on Sept. 28, Noah has interviewed politicians, journalists and A-list entertainers, the type of guests that defined Stewart's era.
That continuity was clearly important to Comedy Central executives. Promos for Noah billed him as a "brand new host" of a "brand same show."
Noah has drawn mixed reviews, and Adweek reported that ratings for the "Daily Show" have dipped.
However, the magazine also noted that "more than half of the show's 18-34 audience is new to the show under Noah," and that the "Daily Show" "boasts the second-highest 30-second ad rates in late night," trailing only "The Tonight Show with Jimmy Fallon."
Stewart appears to be enjoying his life since stepping down as a fake news anchor. In an interview late last month, Stewart said he doesn't miss hosting the show at all.