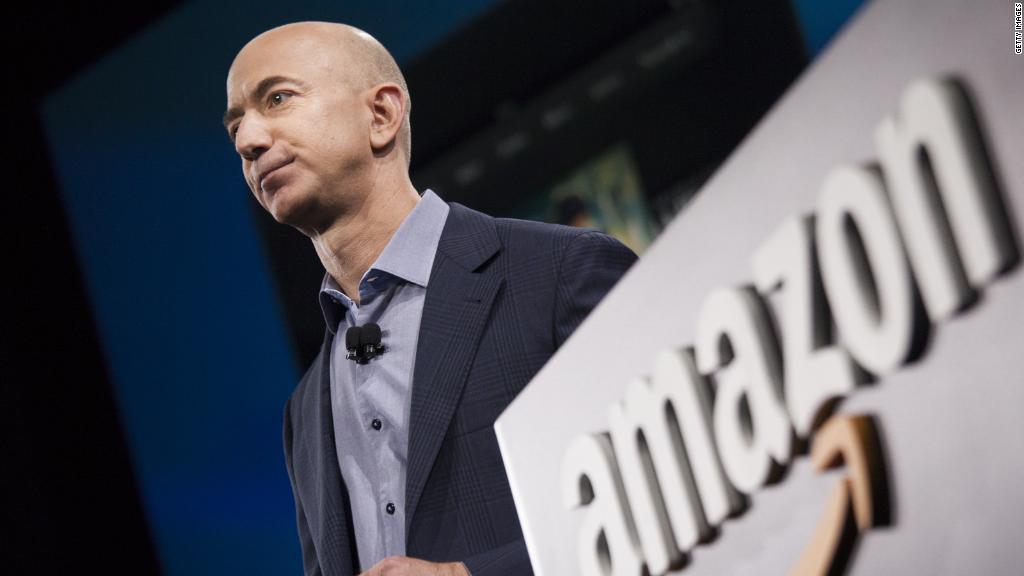 Remember all that scathing criticism about Amazon having a poor work-life balance?
Well, life for new parents at the online retail giant just got a little easier. The company announced a major overhaul to its parental leave policy on Monday. The new benefits mean:
-New moms can take up 20 weeks of fully paid leave.
-New dads can take six week at full salary.
-Employees can share their parental leave with a partner who doesn't get paid leave.
-Birth mothers and primary caregivers can ease back into work on a flexible schedule.
Related: These companies have awesome benefits for parents
The enhanced benefits come in the wake of a New York Times article published in August that called the company a "bruising workplace."
The story included interviews with former Amazon (AMZN) employees describing an environment that was hostile to those with families, including one ex-worker who said she was told that "raising children would most likely prevent her from success at a higher level because of the long hours required."
The article prompted a broader discussion about work-life balance at large corporations.
But Amazon claimed the article misrepresented its workplace culture. Last month, the company fired back at the Times and accused the paper of unbalanced reporting and shoddy fact checking.
Related: Amazon and New York Times battle publicly over story's accuracy
Amazon's new policy means that new mothers can now take up to 20 weeks of paid leave. Previously, new mothers got eight weeks at full pay.
Birth mothers will now get four weeks of paid leave ahead of their due date and another 10 weeks of paid maternity leave.
New moms and dads are also offered an additional six weeks of paid leave following the arrival of a child. This is particularly good news for fathers at the company who previously received no paid time off. The parental leave can be taken in one chunk or split into two three-week periods within the first 12 months following the birth or adoption.
The new policies go into effect next year. The paid leave benefits apply to full-time hourly and salaried employees who've been employed with the company for at least a year, including workers in fulfillment centers and customer services associates.
The company also unveiled a new program called "Leave Share" that allows workers to share their six-week parental leave with a partner who doesn't get any paid leave. "When you return from your paid leave, you'll receive your base pay for the unused portion of the parental leave in your next available paycheck along with your regular base pay," according to an internal memo obtained by CNNMoney.
Amazon is also offering a "Ramp Back Program" that gives birth mothers and primary caregivers an eight-week transition period of flexible work time after they return to their jobs. Workers can choose from three reduced-hour plans that offer between 50-75% pay for a period of eight weeks.
Related: Amazon unveils 'Black Friday Deals' store
Tech firm Nvidia (NVDA) also announced a sweetened parental leave policy Monday. Its offering new mothers 22 weeks of paid leave, besting Amazon's new policy by 14 days. Fathers and adoptive and foster parents will get 12 weeks.
New parents previously received only six weeks of leave at full pay, plus an additional six weeks with reduced wages for birth moms.
Nvidia, which is based in Silicon Valley and employs more than 9,200 people, said in a statement that its rolling out the policy for U.S. workers now and is working to expand it internationally.