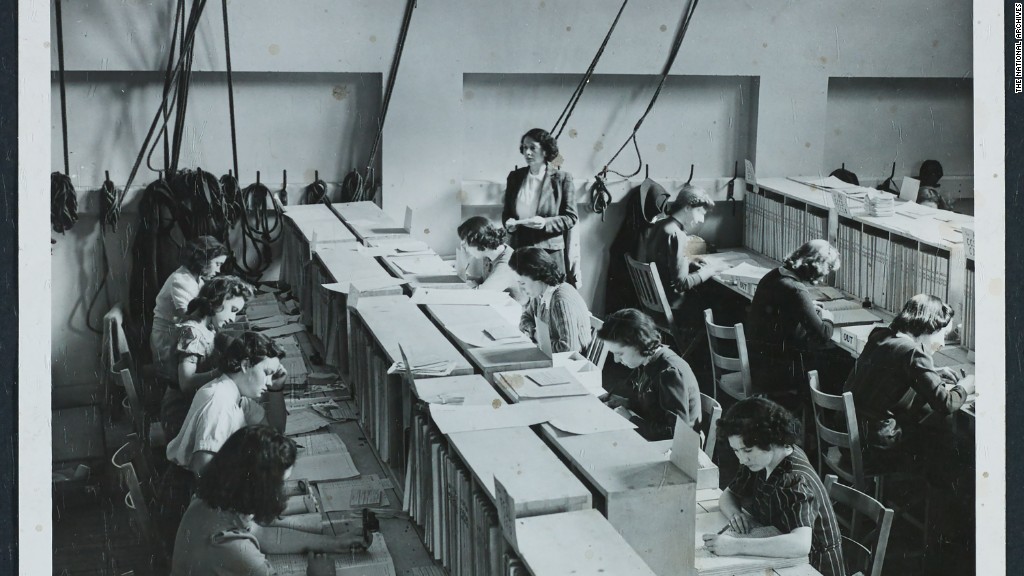 Princess Elizabeth was 13 years old on Sept. 29, 1939 when Britain scrambled to compile a register of every person living in the country that night.
Her parents, then King and Queen, are listed as the head of the household of Buckingham Place, but there's no record of Elizabeth in a version of the database released for the first time online on Monday.
The Queen's details, along with those of others who are, or may be, still alive 76 years later have been scrubbed to comply with strict data protection laws.
It's assumed her name is under one of the black bars on the Buckingham Palace page.
The 1939 Register is the most comprehensive list of people in Britain leading up to World War II and was used by the government to help organize rationing and evacuations. 41 million people are listed.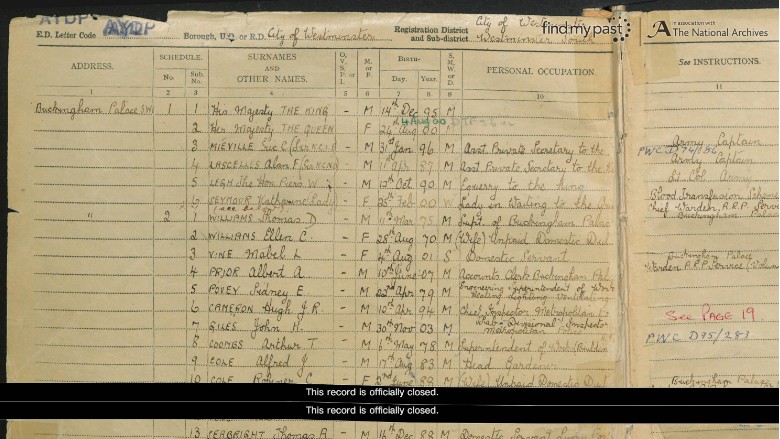 Family history site Findmypast says it beat out more than two dozen data providers such as Ancestry.com -- owned by European private equity firm Permira -- to restore, digitize, categorize and put the data online.
Annelies van den Belt, CEO of Findmypast, told CNNMoney it won the contract because of "our very detailed plan on how to redact the records."
The 1939 was a one-off emergency enumeration so it does not fall under the data protection law that forbids a census from being released for 100 years after being taken.
Governments are increasingly relying on for-profit genealogy companies to digitize public records. Many national archives are now earning substantial proportions of their income from contracts with genealogy web sites, which then charge access fees to customers. The data can be viewed for free in person at the archives.
The 1939 Register also reveals many trends. A scant 0.1% of the respondents listed themselves as divorced, while 46% said they were married.
Mary and John were the most popular names in 1939. Oliver and Amelia would top the list if a register was taken in 2014.
There were 595 people registered as butlers, while more women were classified under "unpaid domestic duties" than under any other profession.