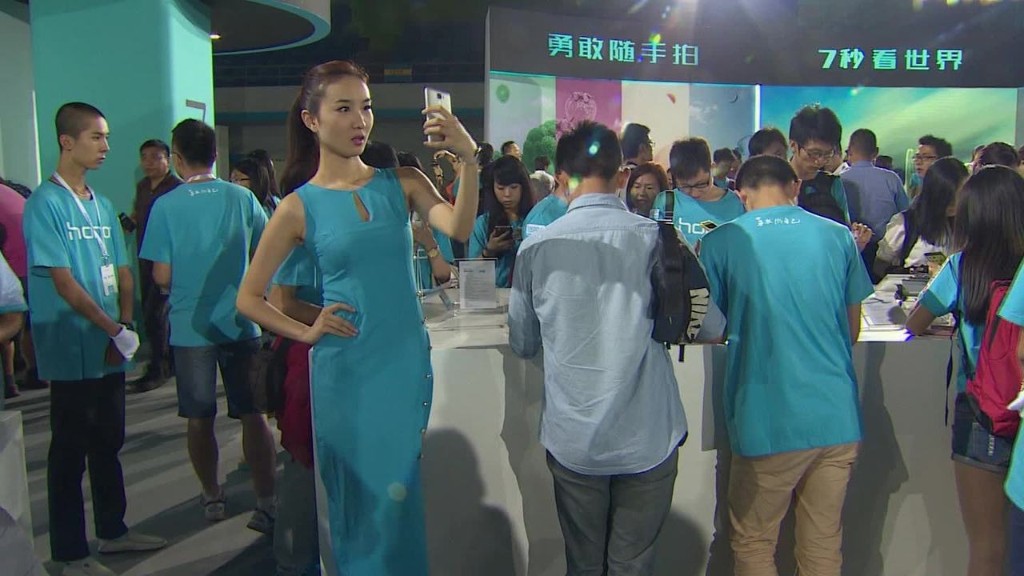 Former Apple executive Abigail Brody has landed a job at China's top smartphone maker, Huawei.
As Apple's former creative director, Brody helped develop and design the first iPhone, including its operating system, user interface, and user experience.
She spent almost 10 years at Apple (AAPL) before leaving to join eBay as vice president of global design.
Brody is now Chief Designer and vice president at Huawei.
Huawei calls Brody a top expert in user experience in a company blog post on Weibo, a Chinese social media site,
The company says she will create and lead a design team in the United States to create "the best user experience" of Huawei's products.
On her LinkedIn profile, Brody describes her new job as: "Doing something new and incredible: reinventing Huawei Consumer from the ground up with a vision."
She also posted her email address with an open call for job applicants.
"Currently I have openings for the San Francisco based (yet to be established) design center," Brody writes. "Join me if you want to change the world through design."
Huawei recently overtook Xiaomi as the No. 1 smartphone vendor in China, according to research firm Canalys.
Like many other Chinese phone manufacturers, Huawei wants to get a bigger share of the U.S. marketplace.
The company already has phones on all of the major U.S. carriers, including the well-received Google Nexus 6P.
Huawei has had such a strong desire to enter the U.S. smartphone market that it even briefly changed its hard-to-pronounce name (WAH-way), calling itself "FutureWei" here.
That didn't last, but its ambitions remain.
Eventually, the company may also have competition with other Chinese phone makers who are just as ambitious too.
Lenovo, OnePlus, and ZTE are just some of the brands that have been cranking out beautiful and cheap new devices to go up against Apple and Samsung stateside.