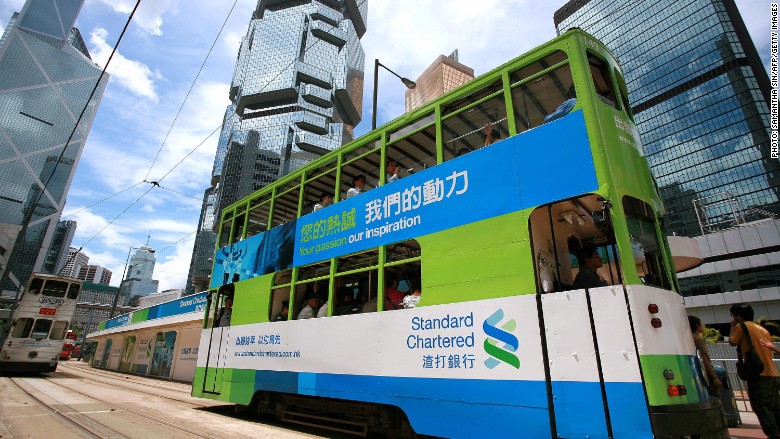 Standard Chartered said Tuesday that it will cut 15,000 jobs and raise 3.3 billion pounds ($5.1 billion) after posting a surprise loss in the third quarter.
The job reductions will be completed by 2018, the U.K. bank said. The additional capital will be spent on technology infrastructure and other strategic opportunities.
"The business environment in our markets remains challenging and our recent performance is disappointing," CEO Bill Winters said in a statement. "Today we have announced a strategy that makes big changes to how we will manage ourselves going forward."
In its quarterly earnings statement, also released Tuesday, Standard Chartered reported a loss of $139 million. The bank attributed its lackluster performance to depressed commodity prices and the economic slowdown in China.
Standard Chartered (SCBFF) is traded in London and Hong Kong. The bank released earnings before the U.K. stock market opened, though shares were down 3.6% in Hong Kong trading.
Last week, Deutsche Bank (DB) said it would shed 35,000 jobs after suffering a heavy loss in the third quarter.
Your bank account: The next thing to go obsolete