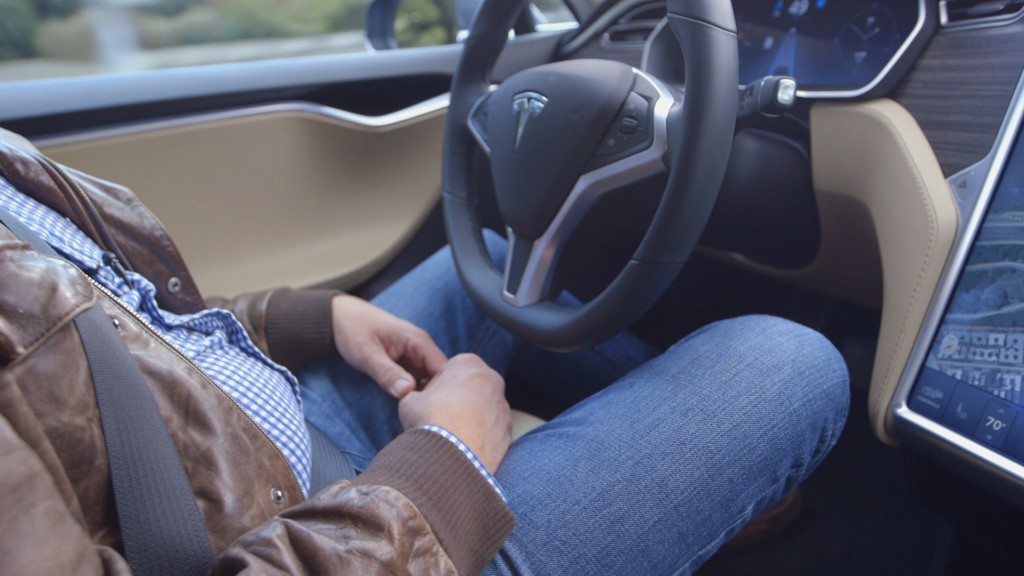 Investors approved of Tesla's latest performance update on Tuesday.
In his letter to shareholders, CEO Elon Musk said the company's electric cars are selling better than ever, and production at its massive new Gigafactory in Nevada is rolling out ahead of schedule.
Ramping up production at the Gigafactory is key to meeting demand, which has been an ongoing challenge for the company.
It's the first report since Tesla began deliveries of its new Model X SUV. Tesla (TSLA) confirmed its delivery guidance, which it weakened in the last quarterly report. The company intends to deliver at least 50,000 vehicles this year.
Launching the Model X and rolling out new autopilot software to Tesla drivers has spurred sales. Musk said orders were up 50% from the same quarter last year.
Tesla's (TSLA) quarterly revenue of $1.2 billion -- $937 of GAAP revenue -- was slightly below predictions.
Musk said Tesla had a $230 million GAAP net loss last quarter, which didn't surprise investors. Tesla is a young company and they expect it to spend more than it makes.
Shares jumped more than 11% in extended trading after the company's earnings posted.
Tesla's also gearing up to enter a new sector. It's seen "growing demand" for energy-storing batteries called Powerpacks and Powerwalls and recently began production at the Gigafactory.
Musk wrote that Tesla Energy is "positioned for strong growth" in 2016, though recently moving to the Gigafactory may delay deliveries.
Efficiently storing energy is a key issue both for industrial power generators and homes with solar panels. Musk is confident Tesla's products are ahead of the competition.
"I don't know of anyone that is close to us," Musk said. "If you do, I applaud them."
The company is also poised to unveil its third electric vehicle -- the Model 3 -- next spring. With an expected starting price of $34,000, the Model 3 could sell for less than half the price of both Tesla's current models.
In a call with investors, Musk was asked about whether the company's plans to provide cars directly to ride-sharing services like Uber. Musk laughed and declined to answer.