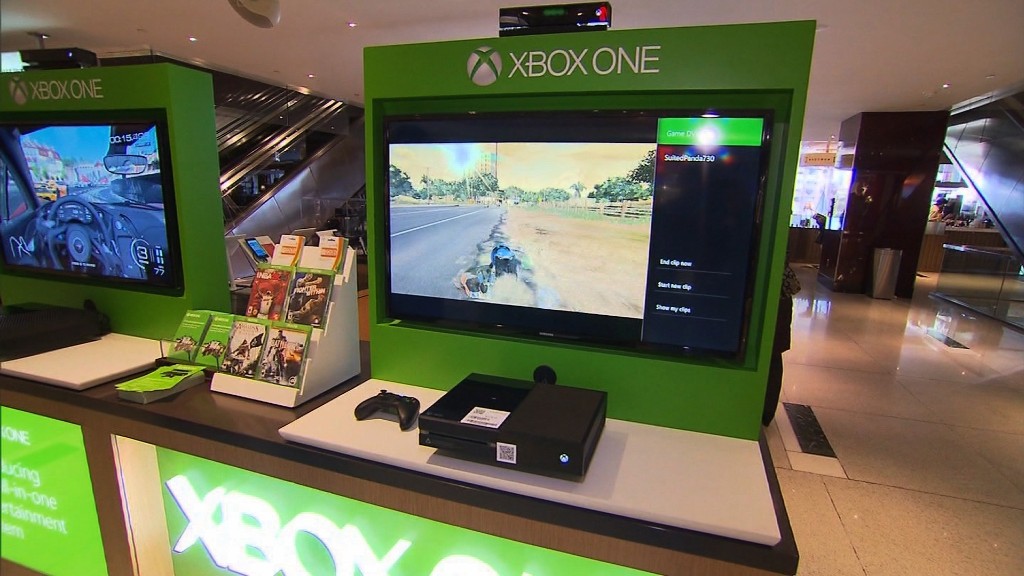 The maker of Candy Crush Saga has found a new sugar daddy.
Does that mean the company behind FarmVille will soon sell the ranch too?
Shares of Zynga (ZNGA), which also owns Words With Friends and a Slots franchise of casino-themed games, were up about 3% Tuesday.
The likely reason for the rally? Candy Crush Saga developer King Digital (KING) agreed to sell itself to video game giant Activision Blizzard (ATVI) for nearly $6 billion.
Zynga might need a savior too.
The company, which reported its latest results after the closing bell Tuesday, has struggled to adapt to the shift towards mobile gaming.
Related: Activision buying King Digital
Zynga went public in December 2011 at $10 a share. The stock rose to nearly $16 by March 2012. It now trades for about $2.50.
The company was incredibly popular a few years ago because its games were tied closely to Facebook. Remember all those annoying posts you use to get about one of your "friends" buying a virtual cow?
But Zynga's fortunes are no longer as intertwined with Facebook's. Needless to say, that's bad news for Zynga.
Facebook (FB) embraced mobile in a big way shortly after its own IPO in 2012.
Zynga did not.
Instead, it stuck with a model that focused on social games for the desktop.
It bought a company called OMGPOP -- which made the game Draw Something that was famous for the requisite Warhol-ian 15 minutes -- for $180 million in March 2012.
That turned out to be an OMGFLOP. Zynga shut down the studio in 2013. (Draw Something still exists though.)
Related: Zynga founder Mark Pincus is back as CEO
Zynga also attempted to cash in on the popularity of online poker. It launched a legal, real money poker game in the U.K. last year but closed it down earlier this year.
Add that all up and it's easy to see why the stock has crashed in the past few years.
The company merely broke even in its most recent quarter -- although that topped Wall Street's forecasts.
And bookings, a measure of sales that excludes the purchases of virtual goods, were up only slightly from a year ago as well. (Zynga defers the revenue from its virtual good sales for accounting purposes.)
To be fair, Zynga is finally on the right path to turning things around.
It is now a much bigger player in mobile than it was a year ago -- thanks in large part to the early 2014 acquisition of NaturalMotion, which makes the mobile games CSR Racing and Clumsy Ninja.
Mobile bookings accounted for nearly 70% of overall bookings in its last quarter, and they rose more than 25% from a year ago.
Still, King's sale to Activision may be a sign that Zynga is better off partnering up with a bigger gaming company than trying to remain independent.
Related: Activision and EA are among the hottest stocks on Wall Street
Is it possible that Zynga could be a takeover target for an Activision rival like EA (EA) or Take-Two (TTWO)? Sure.
A merger with mobile gaming company Glu (GLUU), known for its Kim Kardashian game, might make sense too. Glu shares were up more than 4% Tuesday.
Don't rule out potential interest from China's gaming giants either. Tencent (TCEHY) has already taken a stake in Glu.
But even if Zynga sells out, it will likely be for a fraction of its $10 IPO price nearly four years ago.
King, after all, was bought by Activision for only $18 a share. It went public in March 2014 at $22.50.
So if there's a word to share with your friends to sum up the mood of Zynga investors, try JOYLESS. Seven letter bonus! 10 points for the J!