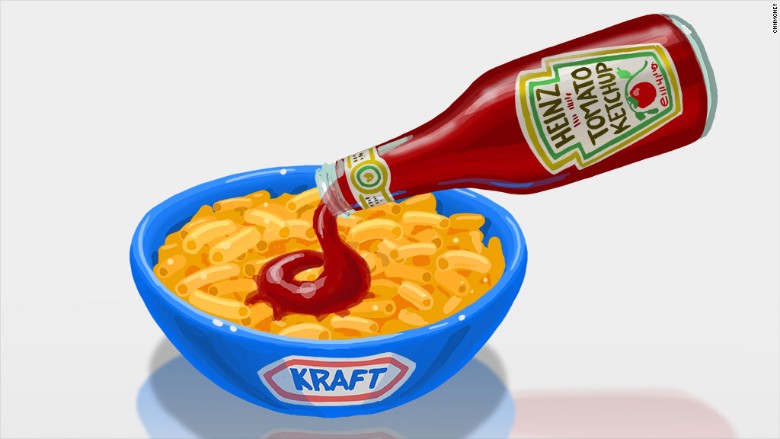 Kraft Heinz is closing down seven plants in North America, the company said Wednesday.
Over the next two years, six manufacturing facilities in the U.S. and one in Canada will shut down, Kraft Heinz (KHC) said in a statement.
About 2,600 workers will lose their jobs.
The company says it will use the savings to install "state-of-the-art production lines" at its other facilities.
Doug Leikness is president of the employee union at the Oscar Mayer plant in Wisconsin, which is one of the facilities slated to be closed.
He said word came "out of the blue" that his plant would close by 2017, putting the 650 union members he oversees out of work.
"We have severance language [in our contract]," he said, "but it's going to really hurt some of us. Especially the younger folks."
The other locations closing down include two in California, and one each in New York and Pennsylvania.
"Kraft Heinz fully appreciates and regrets the impact our decision will have on employees, their families and the communities in which these facilities are located," Kraft Heinz said in a statement.