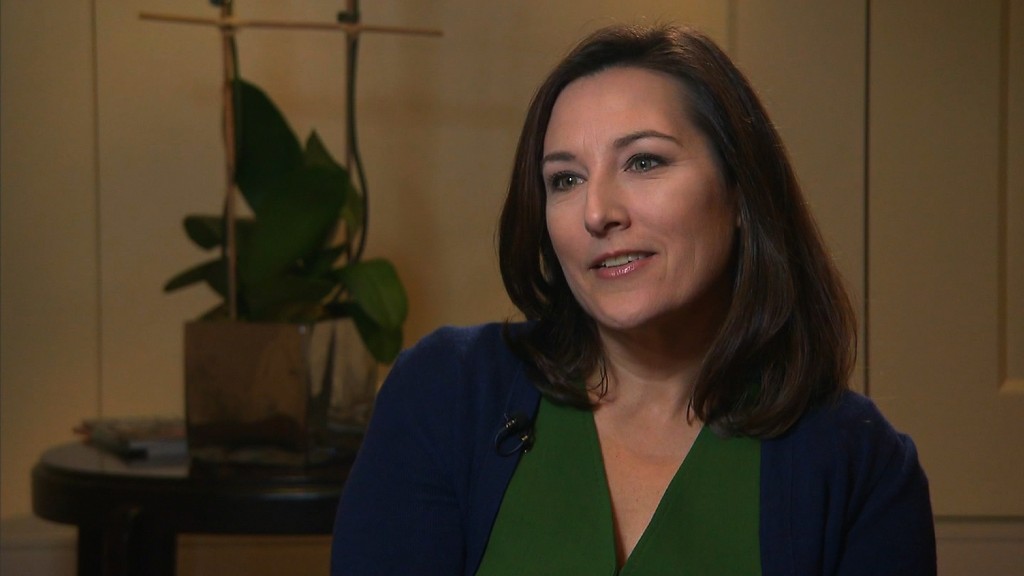 Facebook used to be criticized for not having a solid mobile strategy, but those days seem to be long gone.
The vast majority of people now use Facebook on their phones, the company said Wednesday.
Of the 1.6 billion people who use Facebook, about 1.4 billion of them -- or 90% -- are on mobile.
Plus, about 80% of the company's advertising revenue now comes from mobile, according to Facebook's latest earning report.
Three years ago, before Facebook (FB) went public, fewer than 500 million people were using the service on their phones.
"These results show how we're getting stronger as a community and as a business," Facebook founder and CEO Mark Zuckerberg said on the earnings call.
Wall Street was pretty happy with the company's overall performance the past few months.
Facebook is now trading at an all-time high of about $109 a share.
Facebook's growth has been steady: The company has gained about the same percentage of new users in each of the past four quarters.
Facebook's other apps have been growing in size too. There are now 400 million monthly active users on Instagram; over 700 million on Messenger, and 900 million on WhatsApp.
But Facebook is on a quest to build more as it tries to connect everyone online.
Zuckerberg said on Wednesday that the company will continue to invest in longer-term projects, including virtual reality, artificial intelligence, and Internet.org.
The company also just announced plans to release a new mobile app for breaking news alerts.
Costs and expenses from the past three months ballooned by 68%, while overall sales rose 41%.
In total, Facebook brought in $4.5 billion in revenue last quarter and $896 million in profits, up 11%.