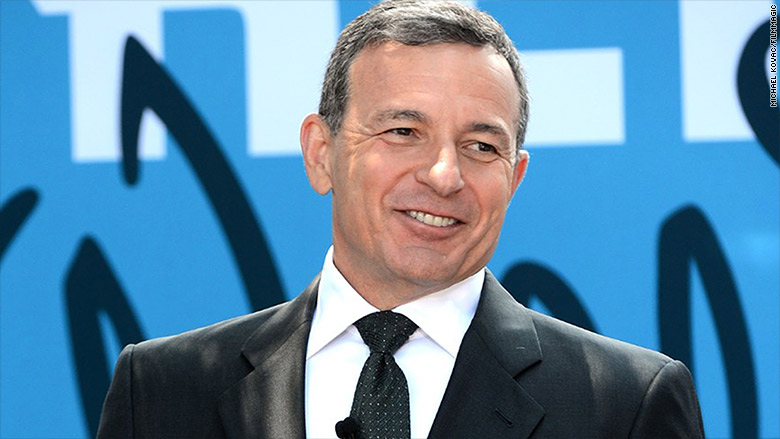 Disney CEO Bob Iger reassured investors on Thursday that the future is bright at ESPN, the company's most prized commodity.
His comments followed a Wall Street sell off in August that was sparked by concerns over Disney's sports network.
"We feel bullish about ESPN's business," Iger said during the company's fourth quarter earnings call Thursday evening.
Iger and Disney didn't revise its financial forecasts for ESPN, and said the brand is "strong," as seen by its TV ratings. He also said that live TV and live sports are thriving in the current media climate.
The Disney CEO also said that he wouldn't retract or change anything about what he said during the call in August that led Disney to its worst single-day performance in almost four years.
Related: Disney stock hit by ESPN fears
"We updated guidance we gave in 2014. That guidance holds today," Iger said. "We chose to be candid about what the industry was experiencing in sub losses... there should be no reason to panic over comments like that."
In August, Iger's comment that ESPN was faced with "some subscriber losses" triggered fears that "cord cutters" were weakening the cable industry.
During Thursday's call, Iger shared much of the same sentiment that CBS CEO Les Moonves had during his earnings call on Tuesday: That the media landscape is changing, but Disney can change successfully with it.
Disney COO Thomas Staggs responded to a question regarding the layoffs saying that ESPN is "healthy" in terms of operations.
The Worldwide Leader in Sports suffered layoffs at the end of last month.
The House of Mouse reported steady fourth quarter earnings with $13.5 billion in revenue.