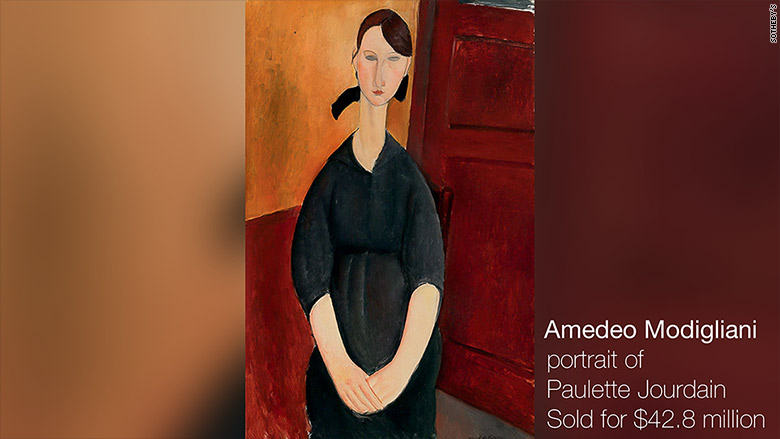 Sotheby's auctioned off $377 million worth of modern art from the recently deceased shopping mall magnate A. Alfred Taubman, and the auction house is just getting started.
This was the first of four Taubman lots to go on the block at Sotheby's, the auction house once owned by Taubman, who died in April at age 91.
The centerpiece in the Wednesday sale was the 1919 portrait "Paulette Jordan" by Italian libertine Amedeo Modigliani. The painting fetched $42.8 million, the biggest price in the lot.
A dozen paintings brought in more than $10 million each.
The abstract painting "Untitled XXI" by William de Kooning was the second-biggest seller for $24.9 million.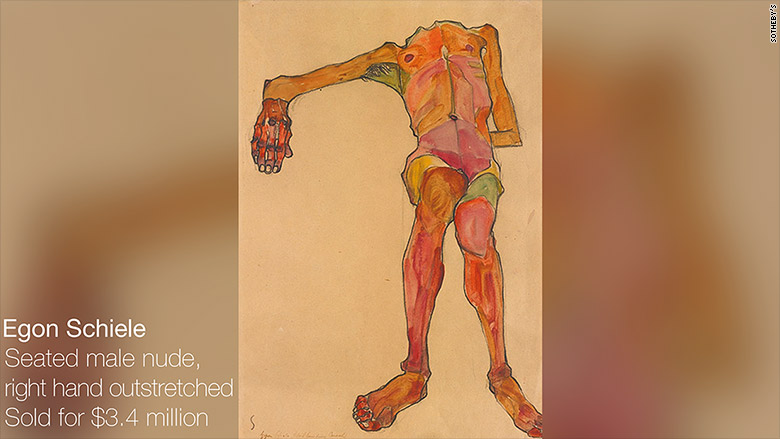 Abstracts by Clyfford Still, Frank Stella and Joan Miró each sold for between $13 million and $15 million. Collectors also snatched up a half dozen drawings by Egon Schiele, who focused on twisted, naked human forms, for a total of $13.5 million.
The second lot of the Taubman collection goes on the block on Thursday, with works by Pablo Picasso, Paul Gauguin and Richard Diebenkorn.
Related: Dr. Doom warns the art world is 'shady'
Picasso is still the hottest name in the art world. But Modigliani, who lived in bohemian poverty and died at age 35, is doing his best to catch up.
Christie's, a rival of Sotheby's, will auction one of Modigliani's works, "Reclining Nude," on November 9. The auction house expects to get $100 million for the century-old painting.
Christie's and Picasso hold the current record for high priced art. Christie's sold Picasso's "Les femmes d'Alger" for $179 million in May, exceeding its expectations of $140 million.