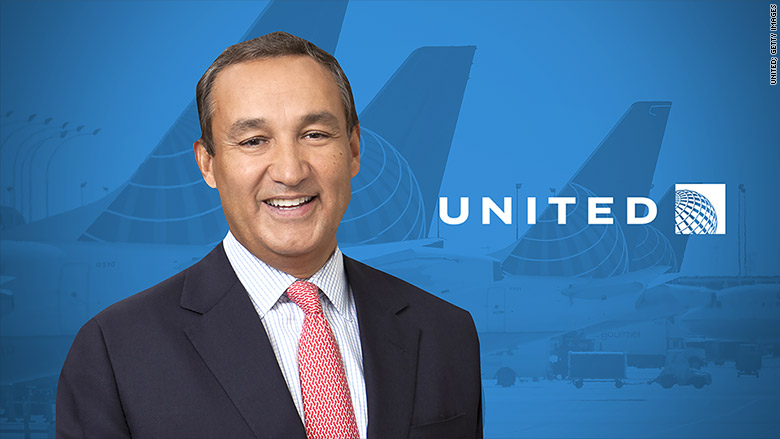 United Continental CEO Oscar Munoz says he will return to the company in the first quarter of 2016.
"I am excited to tell you that I am on the road to recovery. My time away will be a little longer than I would like, but based upon discussion with my doctors I will be back in the first quarter," Munoz wrote in a letter to employees and released by the company Thursday.
Munoz, 56, has been on medical leave since being admitted to the hospital on October 15 after having a heart attack. Executive Vice President and General Counsel Brett Hart has been serving as acting CEO since October 19.
Munoz was named president and CEO on Sept. 8 after Jeff Smisek stepped down amid a federal investigation involving the carrier and the Port Authority of New York & New Jersey.
Wall Street was hoping that Munoz would help repair United's image with travelers.
Munoz, one of only nine Hispanic CEOs of a Fortune 500 company was previously president at railroad CSX (CSX) and also has years of experience at consumer-oriented companies, having served as an executive at Coke (KO), Pepsi (PEP) and AT&T (T).
United (UAL) stock is down about 10% this year and has lagged rivals such as Delta (DAL), Southwest (LUV) and JetBlue (JBLU).