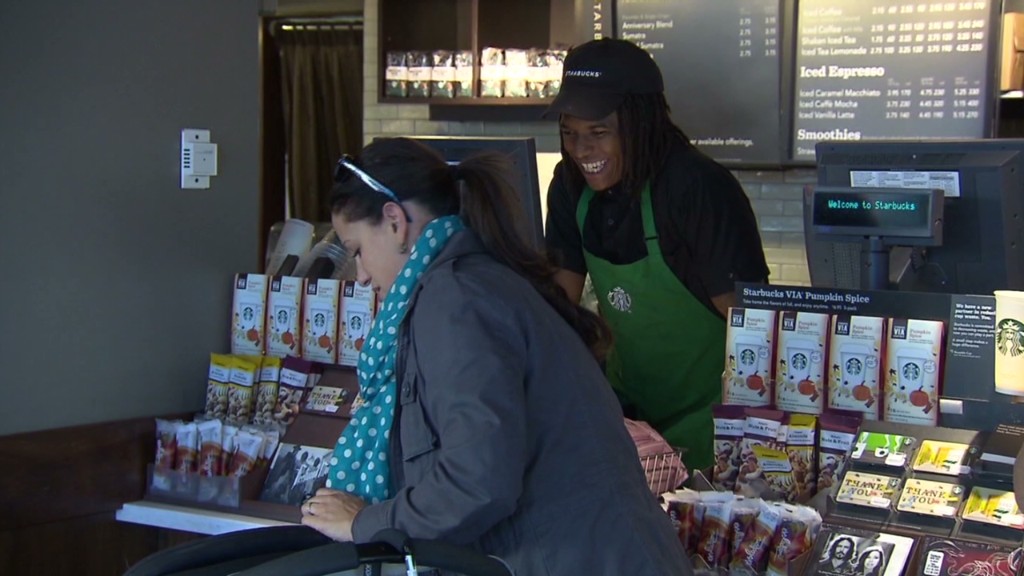 Starbucks already picks up the tab for its employees to go to college. But now the thousands of military veterans who work there are getting an added perk: Free tuition for their spouses and children.
The offer is good for any current or former military member working at Starbucks. They can use the scholarship to send either their spouse or one child to enroll at Arizona State University's online program.
The company currently pays tuition for all full- and part-time workers who don't already have a bachelor's degree. But this is the first time it's extending the perk to family members of its employees.
More than 4,000 of Starbucks workers have taken advantage of the existing program for employees, which launched last year.
ASU covers 42% of that cost and Starbucks picks up the rest, minus any other scholarships the employee receives.
Tuition prices at ASU depend on the program, but can total about $15,000 a year. Those pursuing a business degree, for example, pay about $523 per credit. But Starbucks workers can study whatever they want, and aren't required to stay with the company after earning their degree.
Starbucks (SBUX) is making a push to hire 10,000 veterans and military spouses by 2018. In the past two years, it has hired 3,700 veterans and 1,800 military spouses.